In 2019 the trend will be natural weddings under the sing of purity and simplicity.
Boho style wedding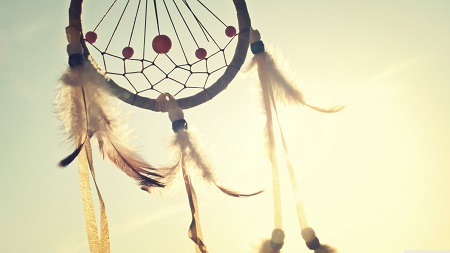 Wedding in this style has become quite popular lately. "Boho" style is bohemian, relaxed and natural. Bride and groom don't have to obey any strict rules. Decorations are mostly natural - woody glass mats, dream catchers, straw decorations and meadow flowers. The cake may resemble birch wood or is completely icing-free, decorated with flowers and needles. The bride wears a simple fairy dress, waving or semi-embroiled hair and a wreath. The ceremony itself takes place outside in nature, preferably in the meadow.
How to be the right guest at boho wedding? There are no conventions bonding you in this case. Dress up ceremonially, but naturally at the same time. Simple comfy dress, shorter or longer, both will look astonishing. Complete it with smooth flower decorations, natural jewellery and earrings. Suit for men might be more casual than usual - that depends on the deal with the fianceés and their idea of the wedding.
You can complete your outfit with a natural-band wristwatch - whether it's leather or braided. Choose citrus or flower-like perfume and definitely smoother, more naturalistic.
DIY style wedding
A big hit is also "do it yourself" weddings. This style of a wedding has an impact on finances, for sure. The bride can get a ton of decorations, baking, cooking and sewing herself, sometimes with a little help of her friends and family. The outcome might be very pleasant, actually.
What to wear to such a wedding? That depends if there's a theme or not. If not, you can wear what you would've worn to a casual wedding except that instead of wearing only jewellery, complete it with a classic wristwatch.
Rustic wedding
Country wedding in rustic style uses natural motives just as well. The ceremony happens between vineyards, in the forest, in a barn or at a farm. Decorations made of dried flowers, fruits and tree bark are quite usual here. The wedding style adjusts to the time happening. The bride wears a natural wreath. The autumn can be completed by a wreath made of leaves, winter, on the other hand, a wreath made of needles and cones, silvered enough, to shine like fresh snow and spring with summer, of course, with a wreath made of meadow flowers.
Dress up according to season and location of the wedding, decorate yourself with natural jewellery or with a watch with a band made of natural materials.
Folklore wedding
It's strongly traditional and folkish - sometimes even in folk costumes. You don't have to wear the costume if you don't necessarily want to, but you can wear a piece of fabric carrying the wedding's motive. Similar motive can be worn on the wristband of the watch - for example, Daniel Wellington watches have exchangeable band, so it won't be hard to get a suitable colour combination for your wedding day.
If the wedding's happening during spring or summer, prefer smooth, flower-like perfume.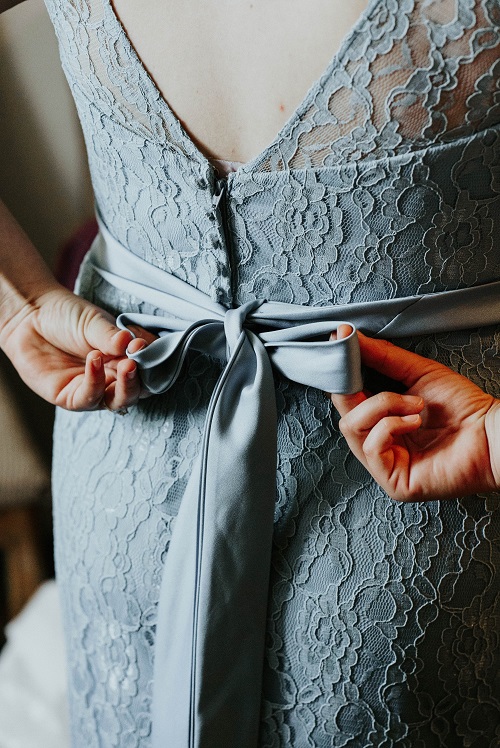 Opulent wedding
Luxurious weddings in a castle, gardens or in a church have also gained popularity lately. This luxurious wedding happens to be a fairy tale - the bride with a precise hairstyle, white decorated wedding dress with a train and when it comes to previously spoken decorations - all you can see are luxury colours- gold, violet, silver. All shiny and neat.
Pick your dress according to the colours of the wedding. It should be elegant and luxurious just like everything else. If you're to pick a watch, pick silver or golden, yet definitely luxurious. Some models of the women's watch are beautified with zircons and Swarovski crystals, some of them even with diamonds. Men's watch should be more classic in silver or golden colour. It shouldn't be much noticeable - a bigger dial is acceptable. Big dial watches have become quite a trend lately.
Unusual or thematic wedding
The theme of some wedding is completely original. Someone has the ceremony on a beach in some foreign country only with best men to attend the wedding, letting others watch it online or from a videotape afterwards. They keep themselves from worrying about the flight tickets and complicated wedding preparations. Other people wish to have their wedding in costumes suitable for a certain time period, Celtic wedding, wedding in a balloon, on top of a mountain or under the sea.
Rather don't wear any modern accessory with the historical costume, not even your watch. Try to match your dress and accessories with the wedding theme.
Retro wedding
Return to 50s up to 80s is quite a usual today when it comes to weddings. A great accessory will be retro Fossil watches - some of the models from this brand get back in history and have unusual original shape.
Vintage wedding
Another style of weddings getting us back through history is called "vintage style". You'll bump into many historical furniture, lanterns, silverware, bird cages, old luggage and other accessories, that remained beautiful through the time. The very important part here is lace. Weddings in this style are the most popular these days.
Garden wedding
It might take place in a fairy tale peach orchard, which could appear magical, but you have to be prepared for the bad-weather alternative. Wear formal dress which you'll feel comfortable wearing outside. The same rule when it comes to shoes - high heels digging into the ground every time you move might make this experience rather worse to you. Watches and accessories should be classic and decent.
Classic wedding
And of course - a classic and simple wedding is quite a sought option these days, as well. So even you can bet on classics when it comes to dressing, watches, jewellery and other accessories.