Every woman loves to dress up - a beautiful gown is only a beginning. Don´t miss your chance to shine. This year´s season brings a number of fashion tips that are definitely worth it. Dress up. Match and attunes your outfits. Get accessories. Fine tune your outfit with sparkly jewellery, perfume and elegant leather handbag.
Have fun. But don´t go over the top.
What´s in this year?
Plastic ornaments
3D designs fully dominate this year´s season. Floral elements, plastic embroidery and variously shaped gems combined with a soft almost translucent cloth to give the right chic look – the look which will win over a lot of women. Soft pastel tones with floral pattern will transform you into sweet forrest fairy, whereas midnight blue dress covered with hundereds of shimmering gems will turn you into glam witch.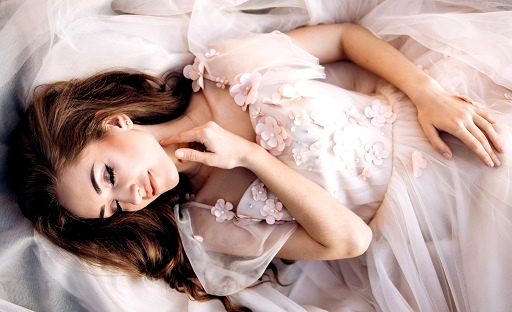 Lace pattern
Lace of many forms is very popular in recent years, on both short and long dresses. Same this year. It could be either lace hemming or a lace element in your cleavage where it looks like it is placed directly on your bare skin or just a small lace detail. The biggest advantage is, it is very flattering element.
Asymmetrical dresses
The perfect compromise between long dress and coctail dress is so called asymetrical dress and it´s getting even more and more popular.
Fine glitters
This year is all going to be about a detail. Enough of overwelming patterns, which are trying to steel your attention at any cost. Glittery dress shouldn´t look too ovewhelming or like you just dressed as a gigantic sparkly gem. In this year´s season it should look more like floral pedals with shiny raindrops or like sparkly starry sky.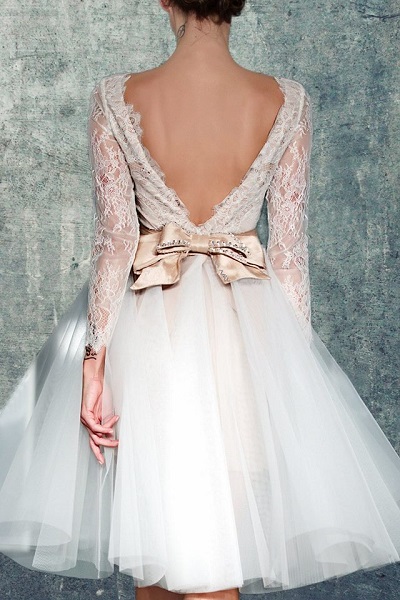 Overall dress
If you are going to choose this option, make sure to especially emphasize your femininity.
Ribbons and bows
Not sure which style would be the best one for you? Try a simple coctail dress with widen skirt and add onecoloured ribbon. Delicate ribbon around your waist will gently underline your figure prettiness.
Make-up
This winter brings smokey eye shadows, bright colours and bright lipstick and glitters. Don´t be afraid to pair a simple cutout dress with bold make-up. Glittery eye shadows match with natural colours and also with the shade of your lipstick. Always choose a lipstick shade and accessories flattering to your skin tone.
Perfume
You can wear heavier perfume at the nightime. Floral and citrus fragrances are in this year. Specially jasmine scents. The most popular choices this winter are Chanel Coco Mademoiselle, Jimmy Choo Illicit or Chloé Chloe.
Hairstyle
First of all give your hair all the right care and right hair products. Only then you can choose the right hairstyle for you. This year are popular big fat braids and elegant hair buns in a greek style, which are suitable even for shorter hair. Very popular are also floral accessories and hair wreaths.
Watch as an accessory?
Would you like to wear a watch as a usefull and also stylish accessory? Women´s watches by world known brands like Fossil, Michael Kors, Festina, Hugo Boss or Armani are the most suitable for occasion like this. Even then you have to think that the watch has to match your whole outfit well, your dress, jewellery and other accessories. Some types of watch even work as a jewellery on its own - they are decorated with Swarovski crystals (some even diamonds), but this can´t be overwhelming. Michael Kors Slim Runway watch of Fossil Jacqueline ES3435 watch are absolutely perfect for occasion like this.
What you did not know about fashion trends for year 2019?
And what fashion trends are waiting for you this year?
Fringing, feathers, naked beige colours, bright yellow orange, colourful costumes, bold hats, tie-dyed clothes, fishnet clothes, bows, washed out jeans, wide gigot sleeves, high boots platforms, vintage handbags and oversized sunglasses are only a few styles we can expect and look forward in the spring time.
Applications of different kinds will dominate not only ball gown dresses, tops, handbags and casual dresses. Important is simplicity, casualness and nature motives. The colour of this year is going to be coral and vibrant yellow, polka dot and animal prints are also in. Hair is going to be decorated with retro wreaths and clothes with bows, which will emphasize your fine and feminine style.
It´s definitely going to be fun.