Story behind International Women´s Day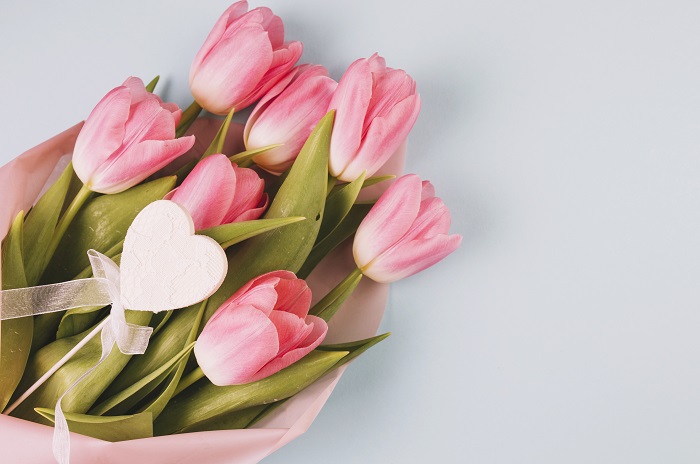 International Women´s Day is celebrated on 8th March for longer then one century. It all started with women´s efford to enter public life and demand of equal rights. In 1908 in New York took a place a strike of local seamstresses who wanted shorter working hours and the right to vote. International Women´s Day was first celebrated a year later on 28th February. The date wasn´t firmly set at that time. 8th March was only set after the First World War after the demonstration in Petersburg, Russia in 1917. In 1975 International Women´s Day was internationaly recognised by OSN.
International Women´s Day is a public holiday in some countries and it has been ignored in others. It is usually connected to political campaigns for gender equality and anti-discrimination, but maily it is a day that respects and celebrates womanhood.
Gratitude is an important but unfortunately underestimated characteristic and everybody who show us kindness and help us in complicated situations definitely deserve some. Not only your mum, your granny or your partner, but also your friends. And anyone who did something nice for you in the past and didn´t want anything in return. Nowadays many things are taken for granted and warm thank you is forgotten together with a proper appreciation.
Now you have the opportunity to for at least one day (much better would be every day) give your appreciation to your loved ones and show all important women in your life how much they mean to you.
Best way to show your appreciation?
Make them happy with flowers, some chocolate, women´s watch, perfume, hair care or some jewellery. Get something meaningful to you for her. Let us inspire you with our products. But don´t forget about them. Maybe you think that they already know how much they mean to you, but it´s worth it to remind them how much.
Inspirational gifts
Special meaning behind jewellery
Some jewellery is specifically designed to intensify female energy, specially silver jewellery. You can choose some according date of birth to strengthen specific characteristics.
Perfume
Women´s perfumes are one of the best gits which will make every woman happy. Pleasant pefrume can improve your mood and not only because it is a lovely surprise. For example mint scent is famous for its healing properties and can relief from signs of stress and fatigue (Giorgio Armani – Acqua di Gioia). Lavender aroma relax senses (Calvin Klein Obsessed), rose scent can restore your mental balance (Chloé Chloe) and coffee scent helps with anxiety (women´s perfume Yves Saint Laurent – Black Opium). Thanks to amount of reviews choosing the right one is not that difficult. Or you could secretly find out what perfume your beloved one use during a year and then buy her the same one.
Express your gratitude with watch
Luxury women´s watch from Michael Kors, Festina or Fossil will tell everything important, it also shows your respect to your loved one and it is a long lasting gift. Give little thought to finding the right present.
Facts you didn´t know about International Women´s Day
In Russia where is the International Women´s Day very popular they introduce a list of inappropriate gifts. Including for example fitness membership or kitchen appliances and utensils.
In Turkey can women enjoy their International Women´s Day properly. On 8th March men are even forbidden to enter some places.
Gillyflower are in some countries associated with International Women´s Day (and not in a good way) as they were given maily due to the lack of any other fresh cut flowers.
International Women´s Day is even celebrated in China, Armenia, Cambodia, Mongolia or Algeria.