Let's admit it, we are living in a digital world. Smart phones, watches, or even glasses help us to multitask, to live numerous lives at once and to face and deal with every obstacle... So why should anyone want to buy an "offline" watch that doesn't update us at every moment with forgettable trivia and another politicians lies?
The answer is simple. Because it's got style.
Watches were invented to display the time. Nothing more, nothing less. There craftsmanship and materials meant they were for hundreds of years a real luxury item; luxury items are often embellished and made more beautiful. Designers settled with something we would recognise as a modern classic around 200 years ago. Even though we appreciate the novelty of the latest iWatch, we remain faithful to the classic because of its rare peace of mind. We appreciate that at least on our wrists there is old clarity and simplicity, no flashing lights, no vibrations, no unwanted notifications and interruptions. Watches work for us, not us for them. They sit there cool, calm and collected doing what we ask of them and nothing more.
DANIEL WELLINGTON MOVES THE WORLD
We are very glad to say that classic analogue watches are maintaining and even growing in popularity and Daniel Wellington is at the forefront of this rise. These watches are simplicity, elegance, and functionality embodied. Their classic designs allow them to befit almost any outfit. Equally at home with a suit and oxford brogues or a ball gown and heels as with shorts, t-shirt and trainers. With the wide range of straps available, from the multicoloured NATO, to classic leather straps in brown and black they can be matched with your handbag or shoes. Which women's Daniel Wellington watch is most popular at the moment? Here we go…
CLASSIC PETITE MELROSE
Even though DW has a lot of fashion watches for women with leather straps, even with this brand, the favourites are the ones with a good dose of shine...
The Classic Petite Melrose watches in rose gold. Over the last few years rose gold has become more and more popular for their accessories for several reasons ... It is bright, distinctive and delicate, and perhaps most importantly: you can combine it with your gold and silver jewellery! And as you can see looks great with black and with white ...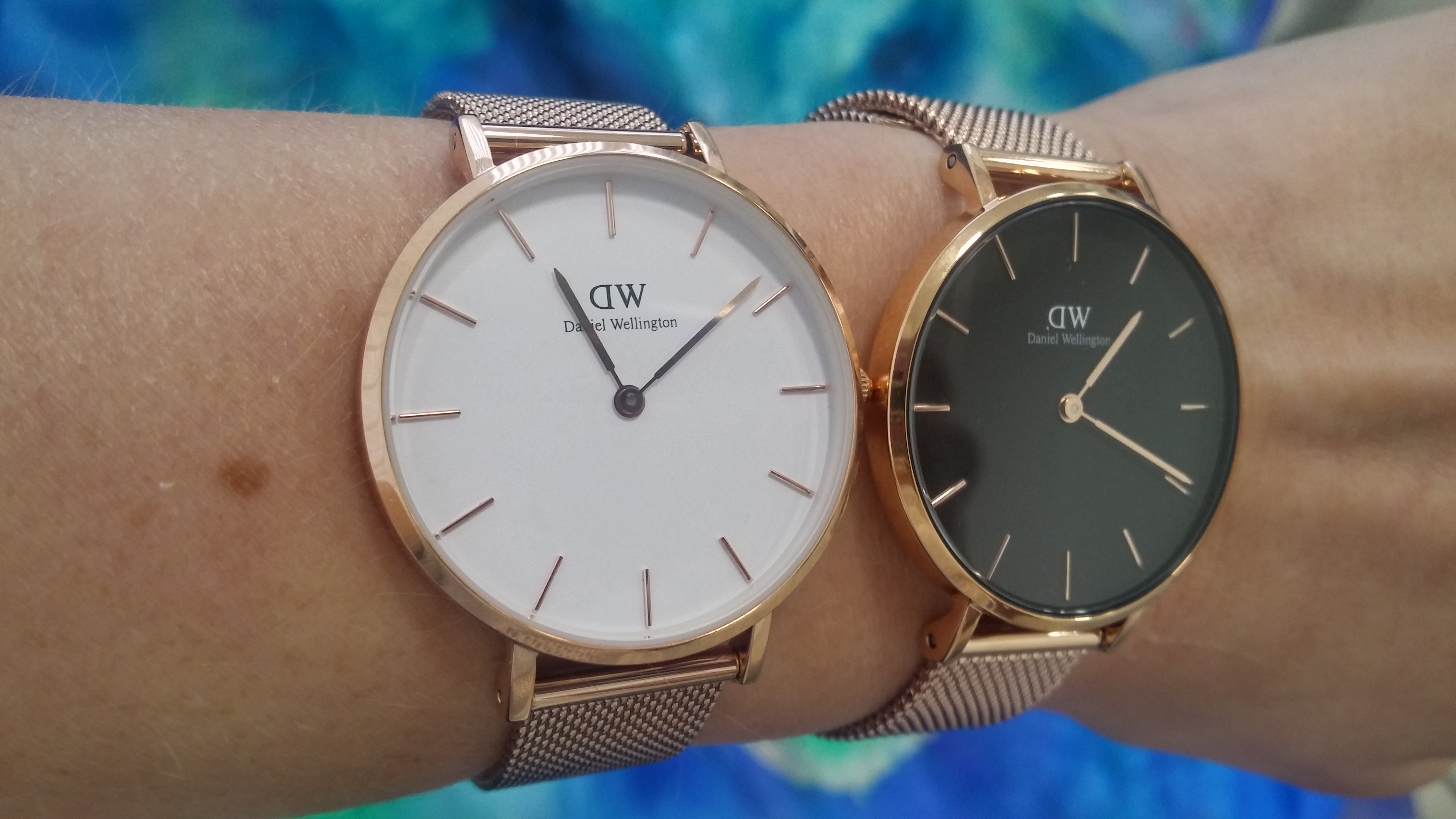 In both versions, these DW watches are youthful, fresh and timeless. That's why you'll always be ready to face the day with any outfit for any occasion and any mood.
The width of the dial (32 mm) and the strap (14 mm) are perfectly matched with the ladies wrist. They are just large enough to make an impression at a distance, but they are just small enough to be subtle, delicate and feminine. The slim profile of the case (6 mm), which is significantly lower than other brands, makes these rose gold jewels feel even more comfortable on your wrist.
The slightly unconventional strap fastener may take a little while to get used to but it'll be no time before you get the knack and the action will be like second nature.
These unique women's watches also feature an original box with a luxurious look. Black will always be chic, Daniel Wellington knows very well...
Inside, unsurprisingly, you will find a recess for the snug and safe placement of your new Daniel Wellington. So you can provide a safe home for your watch, protecting it from dust and damage even on the road. Under the lining, however, one more pleasant surprise awaits you: an envelope with a beautifully crafted manual and an original DW tool for changing straps from the comfort of your home.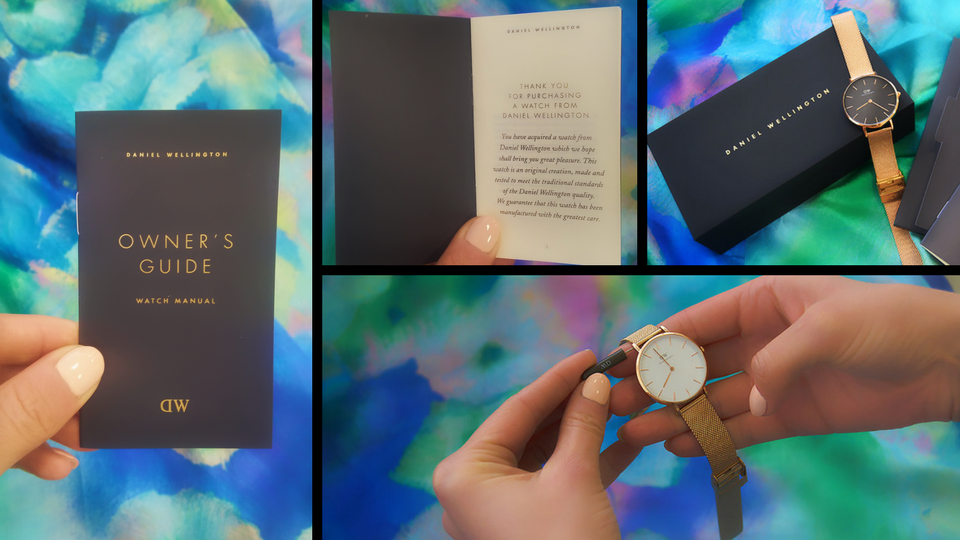 Daniel Wellington's watches boast one more exclusive feature ... All of their straps are easily removable, replaceable and interchangeable! As easily as you can see here. Find a couple of straps you like and you make this already versatile watch perfect for every occasion.
Overall, we rate these women's DW watches very highly. We like their gentle look, low weight, precise design, their versatility, DW history and their relatively low price. We definitely rank them among TOP classic watches available today.
Do you agree? Then take advantage of the unique chance to buy them now at unbelievably low prices.