So here we have September. Along with the end of summer, it brings, another not very liked, event. We're going back to school. And not only in high school, but a lot of fresh graduates await the entrance to campus. Are you one of them? So step into a new stage of life well prepared. University grounds require not only responsibility, independence and punctuality, but also nice new equipment. What about a watch? Clip the imaginary adulthood branding on your wrist and head to the seminar in style! :)
Elegant for esteemed lawyers
Metal bracelets or leather straps, black or brown colors, classic analog dials in gold case. No eccentricities, but elegance and seriousness in the best sense of the word. Objection? But where, you can hardly have anything against these pieces. Try them and see for yourself.
Colorful for artists
Fresh models with colorful straps and interesting dials will delight any cheerful artistic soul. You know, the muse is sometimes difficult to catch and a lot of artists float their heads in the clouds, hunting for inspiration. Forgetting time is so easy… This watch will keep you in reality, but at the same time it will support and develop your creativity.
Minimalist for architects and designers
Clean and clear lines, no unnecessary decorative elements. These are 21st century design trends. Students of architecture and design won't wear any overwhelming finery on their wrists. Straightforward and readable minimalism is what is going on here. Choose a timeless piece!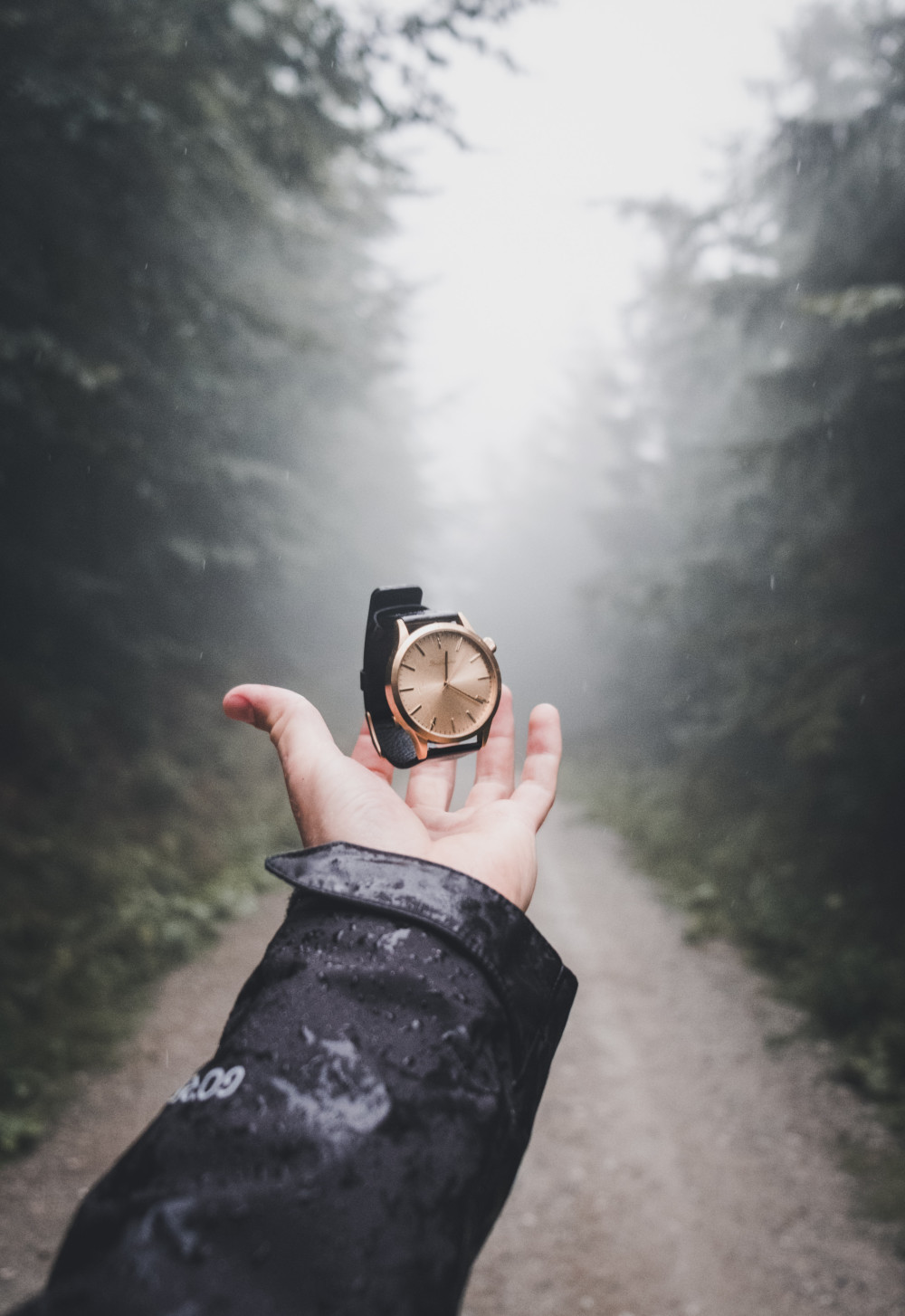 Motifs of flowers and eco leather for naturalists
Let your wrist flourish with a decorated clock face and floral motifs. Nature and animal lovers will appreciate the choice of eco leather or metal strape. Check out the natural, earthy colors that look like a glove. And the type of clockwork? We vote for solar or eco-drive, which does not burden nature by constantly changing batteries.
Sports for athletes
Stop your best running time, swim in the pool without worrying or count the number of steps for today. Sports watches will be appreciated by all future coaches, gym teachers and promising sports stars. Digital or combined dials, water resistance, chronograph and high quality resin or titanium strap can handle any race with you.
Gold and decorated for economists and bankers
Not that we want to support established stereotypes, but these glitters will certainly not be against taste of any future economist and banker! Money moves the world, so let's not pretend it's not true. Gold watch with spectacular and richly decorated dials, surrounded by zircons will prepare you for a brilliant career perfectly.
Filled with features for scientists
Did you study physics, mathematics or chemistry? A watch with many interesting features will surely satisfy your desire to explore new possibilities. Discover phases of the moon, tide, barometer and compass.
Whatever watch you choose, we wish you a relaxing study and a lot of new experiences that the university offers.