Are you planning to buy a new watch? Then you surely consider various pros and cons, as buying a watch is not exactly the cheapest thing. If you want quality and expect your watch to serve for several years, be sure to pay some extra for the new piece. As a result, you'll save money. But how to choose a watch that will please you and fit perfectly on your wrist? Do not underestimate the role of the strap. Today we will focus on the advantages and disadvantages of various types. Which one will be the best for you? Come and have a look
Which watch strap to choose?
1. Leather
Leather strap is a classic that fits almost every watch. It always looks elegant and thanks to the choice of various colors, stitching and types of leather you have a number of variants. The most commonly used skin types are pig, calf or goat. Beware of specific types - crocodile, elephant or shark skin pays for luxury goods, but lots of rare animals are killed because of it.
If you like leather straps, but you want to go a greener and more peaceful way, you can choose a faux leather / eco-leather material. But expect a shorter lifetime.
Advantages:
Elegant look
Strap does not feel cold and it's comfortable on the hand
High variability in the range of colors and patterns
Disadvantages:
After some time, it will scuff and you will have to replace it
Not suitable for water - so when choosing a waterproof watch, watch out for the strap material, leather loses it's lifetime by water
---
2. Metal
The second most common type of strap that both ladies and gentlemen like. Metal, usually stainless steel, is a quality material that does not get destroy by water or sweat. Steel strips are often combined with different colors - gold, silver or the currently popular shade of pink gold. The steel can be polished or matt. Both variants can also be combined. This creates a wealth of possibilities from which everyone can choose.
Steel straps can be divided into two types. The classic with more pronounced metal components that can form a variety of patterns and the so-called mesh watch. They are made of tiny metal eyelets, they look very elegant, do not press on the hands and perfectly copy the shape of the wrist.
Another option is to choose a titanium strap that has all the properties of steel, but is lighter and does not contain nickel, making it suitable for allergy sufferers.
Advantages:
Lasts long-term exposure to water, moisture and sweat
Buckle fastening - you can set the exact length for mesh, you are not limited by holes
Disadvantages:
Feel cold for short period of time after putting on
Can be uncomfortable, for example while working in office
Higher weight (except for titanium)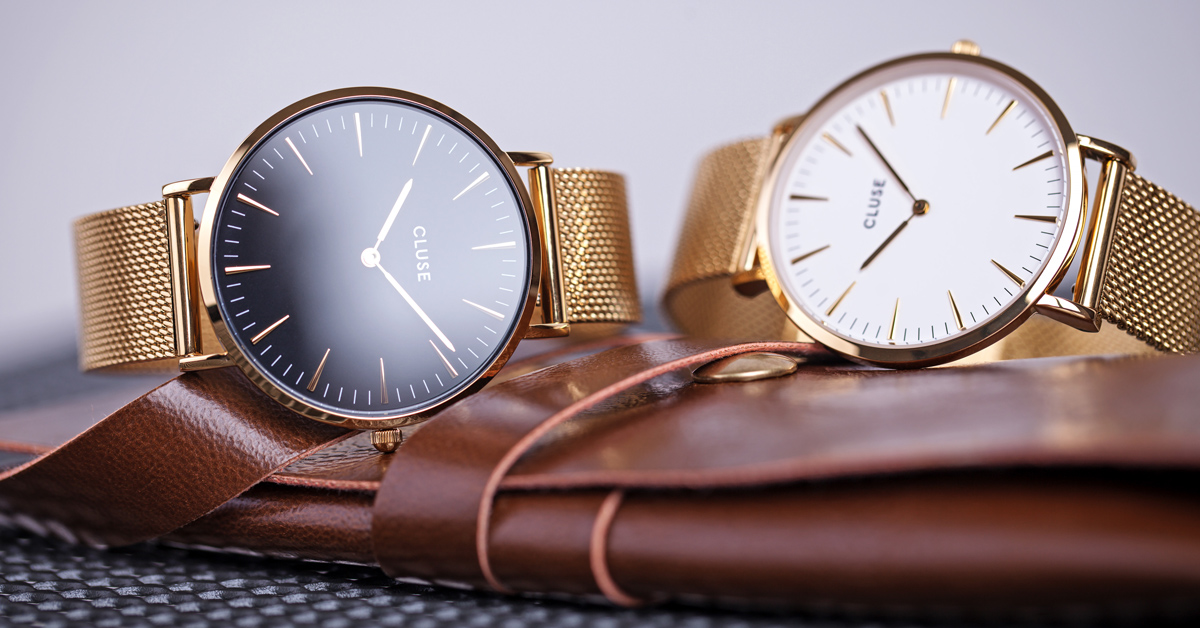 ---
3. Silicone
Silicone straps are especially popular with sports watches. Silicone is a durable, resilient material and very comfortable on the hand. Its advantages include a variety of colors to choose from. It holds well on the wrist and, unlike leather or metal straps, does not twist. Rubber or caoutchouc straps have similar properties to silicone.
Advantages:
Comfortable to wear, no pressure, no cold
Water resistant
Disadvantages:
It may tear over time
Sporty look - it doesn't fit with the elegant watch movement
---
4. Resin
Resin is also a favorite material for watches for sports activities. Unlike silicone, rubber or caoutchouc, the resin is lightweight and also antiallergic. If you have problems with eczema or poorly tolerate metals, this is the ideal option for you. Another advantage is its flexibility, so it can beautifully adapt to the specific wrist of the wearer. Its weaknesses include its fragility.
Advantages:
Antiallergic material
Water resistant
Disadvantages:
---
5. Textile
Textile bracelets are lightweight, don't press the hands and are popular with all who are looking for original and interesting models, because you can choose from a variety of designs and materials. They are affordable, so there is no problem to get more watch straps and change them according to your mood.
Advantages:
Comfortable, no pressure on wrist
Cheap - can buy more and change by your mood
Easy to maintain
Disadvantages:
---
6. Ceramic
If you want the strap to last for a long time, bet on the cemaric. It is one of the most durable materials that will not scuff or scratch. Ceramics is a hard but fragile material. Therefore, make sure that your watch does not fall on the pavement or other hard surface as it may cause splintering.
Ceramic strap is perfect for anyone sufferering with allergy, doesn't feel cold on the hand, it's lightweight and comfortable to wear.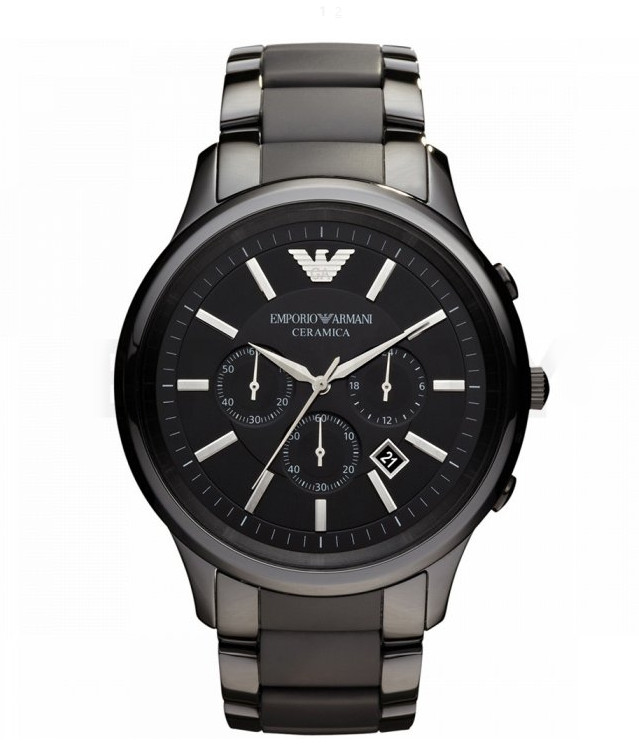 Advantages:
Extremely durable material that can't be scratched or scuffed
Antiallergic material
Lightweight
Disadvantages:
We hope that we have at least helped you a little in your decision. And if you still do not know what watch to buy, check out our e-shop. Nearly 3,000 stylish and quality models of all popular brands await you.