Digital watches, both men's, women's and children's, can be found with features such as date, alarm clock, lighting, stopwatch, timer, world times, day of the week, month, 12/24 hour mode, radio or bluetooth controlled. High-quality watches in our market are digital watches Casio, which are produced by a Japanese company, which was created for the production of calculators, but over time its activity has also extended to digital watches. As with classic watches, we can find several types of digital watches.
The basic division of watches is by gender, namely women's digital watches and men's digital watches. It is also necessary to mention the category of children's digital watches.
Men's digital watches always look more robust than in the other two categories. If we look at the men's digital watch by Casio model G-Shock Original, we find outdoor men's solar digital watches that have a plastic case and a plastic strap complete with mineral glass and are resistant to impacts, shocks, magnetic fields and vibrations.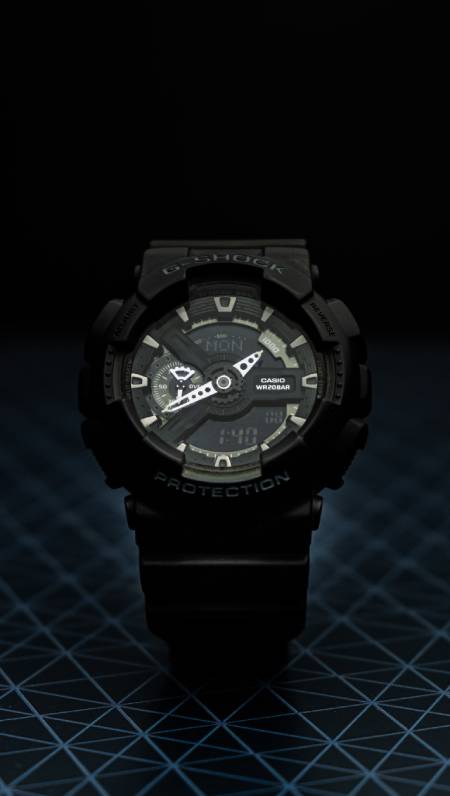 These features give the watches a great quality and are designed for harsh environments, with the possibility to dive up to 200 meters. The watch contains automatic LED diode lighting, calendar, stopwatch with maximum accuracy in max. 24 hours, timer, 5x alarm clock, 12/24 hour mode, date, day of the week, bluetooth, button tone, battery status check, radio control, world times and month indicator. Solar power is provided by a quality Tough Solar system.
We will not just stay with these outdoor watches, as Casio also offers stylish and design men's digital watches that can become part of the luxury and style of every man. Digital watches models that have steel straps offer a combination of a digital watch face and a more classic watch style. All digital watches offer a display backlight feature that owners often miss in a classic watch, making it difficult to read in the dark.
Women's digital watches offer a greater range of choices in terms of appearance, as every lady likes to buy watches for a specific type of clothing. Therefore, it is no exception that ladies have more watches in their wardrobe, which they use as accessories to their outfit, unlike men who prefer to buy one watch, which is from the category of more expensive models. As with men's digital watches, women's digital watches can be found in design, outdoor or casual wear with steel straps, rubber straps or even plastic straps.
Children's digital watches are usually the first choice of a time indicator for a child, mainly because of the digital display, which is much easier to read for children than a classic watch. It is generally recommended to buy the first baby watch no later than 6 years of age, for example as a birthday present or when entering the first grade. Children's digital watches try to attract children mainly to colour, limited editions of various film characters, brands and others. Children's digital watches should be resistant to both impact and water.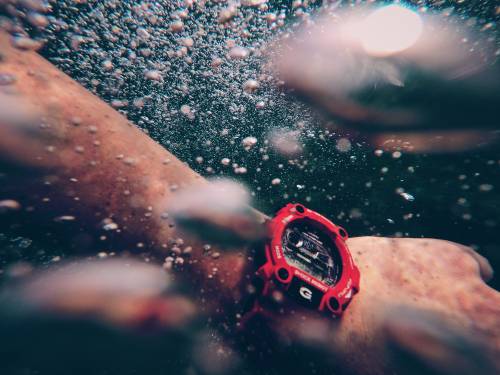 And practically always should be battery-powered machines, so that children won't forget to charge their watches, brand Casio offers such watches. Casio Children's Edition offers Casio Chronograph or Casio Classic Chronograph.
Both collections are with a digital dial and are designed as boys' digital watches and girl's watches, ie referred to as unisex. For little fashion enthusiasts, Casio offers the Baby - G collection, which offers a translucent, large look in candy colours, and is unmistakable on hand. Children's digital watches Casio are affordable children's watches, so parents won't have to pull their hair if their baby accidentally loses the watch or somehow damages it.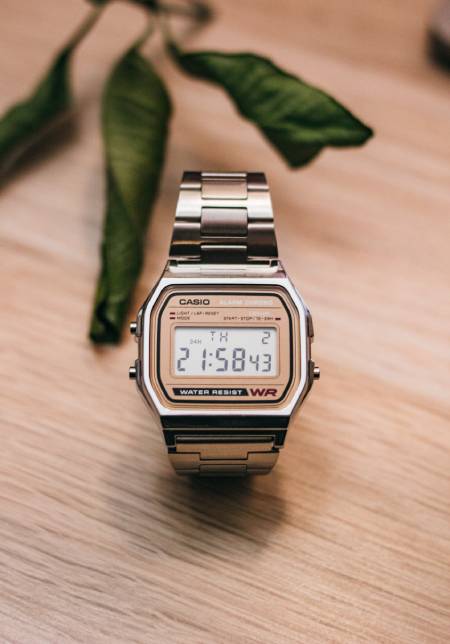 Digital watches are the most common choice for athletes, travellers, and other adventurers who need to have watches on their hands that they can rely on and not need to care for. Digital watches are not only durable, but also offer a lot of features unlike conventional watches, but also look good. If you need a watch that is 100% accurate, it is a good idea to buy a radio-controlled women's or men's digital watch. Manufacturers guarantee a maximum delay of 1 second per 1 million years. For conventional watches, Quartz movements are delayed by less than 0.5 seconds per day, mechanical movements by about 2 seconds per day. Men's digital watch Casio G-Shock is radio controlled and thus 100% accurate time indicator.
Looking at the comparison of classic watches and digital watches, digital watches are chosen by users who expect more functionality from the watch and welcome greater mechanical resistance, as mentioned in the article, digital watches are more legible and also backlit, is the ability that the vast majority of watches lack. Digital watches are largely powered by a battery or solar system, so there is no need to charge the watch, as is the case with higher-quality watches. When choosing, it is most important to decide what the watch should be used for.