/
Hair care
/
Women's hair care
/
Olaplex
Brand: Olaplex
Collection:
---
Code: 96681
---
Our offer contains the most famous brands used in hairdressing salons. This set from the collection of Olaplex was created specifically for women with damaged hair. This hairdressers' wonder has a volume of 100 ml.
in stock ,
expected delivery on Friday 19. 7.

Free shipping

£

94.60
Delivery Options
Hermes

Friday 19. 7. 2019

FREE
The above mentioned days are for informative purposes only and they reflect the information received from the courier companies.
Description Olaplex
Olaplex brand represents authentic hair products which helps you reduce hair breakage and further damage from dying your hair and other chemical treatments. Its unique chemical formula, which can multiply and restores broken disulphide bonds without the use of silicone and mineral oils deep into hair fibers not only on it´s surface. You could use Olaplex Traveling Stylist Kid as a formula for perfect hair dye or as an independent treatment. As a result of this application are perfectly revitalised hair, which are visibly strengthened and shinier.
Travel Kit contains: 1x Olaplex Bond Multiplier No.1, 2x Olaplex Bond Perfector No.2, dispenser.
Olaplex Bond Multiplier kit is free of silicone, phthalates, sulfates, DEA, aldehydes and it is never tested on animals.
Read more
---
Ask experts
Before you call, have a look at the answers to frequently asked questions.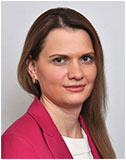 Brenda
customer care manager
Customer reviews

Similar products
For women

£22.15
Recently viewed
For women

£94.60