The first step in this process is to select a suitable neutralizing agent that will reduce sweat formation or eliminate odor. The basis is therefore regular hygiene and use of deodorants, which in this case acts as a base, which should be accompanied by a fragrance (perfume, cologne, eau de toilette) of your choice, corresponding to your tastes and underlining the fashion style that the man professes or prefers.
How to choose the right fragrance for men
Fragrances for men can be a very tricky matter, especially if they are not chosen with care and do not take into account the overall appearance and style of the man. Therefore, you should follow these rules:
1. Choose according to your taste
Although we choose the fragrance to smell good for our surroundings, it should be primarily pleasant for us. If you prefer more intense tones, try the distinctive cologne. If you are rather gentler, reach for eau de parfum with less striking tones, which is suitable for all-day wear. The primary intention is that the fragrance fits you and is in harmony with your taste.
2. Get advice, take someone with you
If you decide to choose perfume in the store, do not be afraid to ask the opinion of the seller, or even better, take with you a friend who will advise you whether the selected fragrance fits you. It is always good to know the view of the surroundings, then there is less risk of making a mistake.
3. Try how the fragrance smells directly on your skin
Every perfume smells a little different in the bottle and on the skin, where it blends with your natural pH and specific odour. If you want to know what the real perfume will be when you wear it, apply it to your skin and let it develop for a while. You also need to take into account that the scent of perfume gradually changes - basically each consists of three tones:
top - they are apparent immediately and form the basic and most intense smell of the fragrance, which will quickly disappear after application,
middle - there are tones that the perfume holds for about an hour after application
base - forms the perfumed fragrance, which remains on the skin for several hours after application
So, if you choose a fragrance, take your time and divide the process into a few days to catch the base notes of the fragrance.
4. Choose several fragrances depending on the current season
The true scent of the perfume is influenced not only by time but also by your lifestyle and seasons. If you are accustomed to eating differently and changing the activity curve during the seasons, you should also adjust to the current perfume brand you use.
The most popular seductive brands of perfumes for men
In the end, you can be inspired by popular brands, which are often luxurious and well established. Among the most pleasant, which women cannot resist, are the following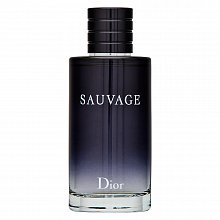 Sauvage by Christian Dior is produced in two versions - with a basic tone of citrus and oriental spices. This eau de toilette is suitable for everyday use and retains a fresh aroma with a soft touch of exotic spices for a long time.
Nautica Voyage offers a floral fragrance. This eau de toilette differs from ordinary cologne mainly by its less masculine expression and very fresh tones reminiscent of sailing around far islands. Nautica Voyage is a very popular fragrance because of its uniqueness.
A fresh blend of herbs and citrus is also the base of the Acqua Di Gio by Giorgio Armani. Compared to Nautica Voyage, this fragrance is slightly heavier but still retains a pleasantly light tone that modern men's perfumes should have.
If you prefer the scent of the forest and exotic wood, you will like La Nuit De L'Homme Eau de Toilette by Yves Saint Laurent. This eau de toilette has base tones of exotic spices and lavender, giving it a captivating and very masculine character of a slightly sweetish character.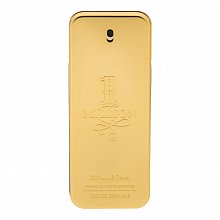 Woody fragrance is also the basis of perfume 1 Million by Paco Rabanne. This perfume blend is more suited to younger men - it is not very expressive, but has pleasant base tones retaining the original intense masculine top tone
If you are looking for a perfume with a unique fragrance, Creed Aventus will be right for you. The main tone of this perfume is the sharp smell of cypress, which combines a soft citrus tone with a distinctive woody scent. This perfume is suitable for daily wear
Similarly targeted are single-perfume Salvatore Ferragamo. Strong woody fragrance with long release, and not very intense strength is especially suitable for everyday wear to work or free-time activities. It is not strong enough for the evening event, but thanks to its unobtrusive character you will score with it for daily activities.
For special evenings, the cologne Eros by Versace is suitable. This unique and charming fragrance combines fresh fruity undertones of green apple and citrus with a pleasant woody base tone. The aroma is very strong and exposes gradually, giving the impression of a multi-layer character. While fruity tones attract the attention of women, the woody character underlines the masculine nature of the perfume