A lot of people unfortunately forget how difficult the noise from all fireworks is for our pets and how much stress it cause to them. Some dogs are frightened, the others annoyed. And what about small kids? A New Year´s Eve has a lot of sides – some of them are fun and interesting the others are quiet unpleasant. It is the one and only night in the whole year...
If you are celebrating in a mountain cottage with your friends, in the city centre or at home with your family you most definitely have one thing in common with others who celebrates too. And now I am not thinking fireworks or downhill skiing. So what is it really?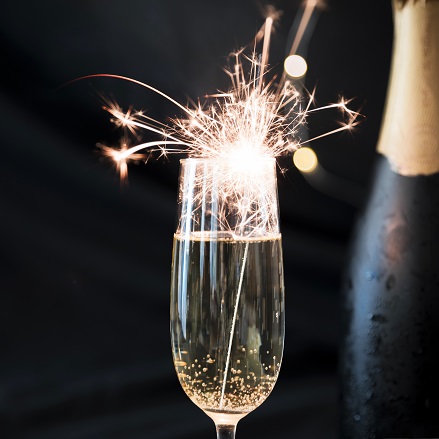 Waiting for the midnight and New Year´s toast, of course. But how to make sure you won´t miss that exact moment? The exactly last second of the year? There is a very simple anwer to that question: having a proper and reliable watch, then you can't miss the right moment for the celebration.
Specially Japanese watch like Seiko and Casio are famous for their precision. For the high quality and class is famous Swiss watch Festina. Choose the right one for you and never miss a moment.
What is the origin of the end of a year celebratin and how did our ancestors celebrate New Year's Eve?
First New Year's Eve celebration allegedly took place in Mesopotamia and the beginning of a new year was the day of the spring equinox.
Although this night didn´t gain any special meaning until the Gregorian calendar was properly settled. In the 19th century it's meaning grew even more. The existence of paper New Year's greeting card we can track down to the beginning of 19th century and after that they start spreading to the countryside and rural areas. This tradition faced a lot of criticism at the beginning but later on sending New Year's greeting cards became lovely and pleasant habit.
A lot of civilizations perceive the arrival of the New Year as a very festive time. Ancient Egyptians considered first month of a year a month of insobriety when they could drink until they passed out. Celebrations were always linked to the religion and traditions of the given time.
From the modern point of view the most celebrated are always transitions from one century to another. Although we have the transition behind us a long time it doesn't matter anyway.
I am not trying to trick you into your own month of insobriety, but maybe into a little bit different approach to the New Year's celebration. Try something you have never tried before. And if just the idea of this freaks you out and all you want is peace and quiet of your own house and nothing more you could at least entertain yourself with carefully watching the time...