The Inseparables: Shampoo and Conditioner
It is not by accident that a shampoo is always advertised with a conditioner like friends for life and death... In this case it is not just a marketing trick but an important alliance that should not be ignored.
A conditioner has a soothing effect on your hair. It is most often used right after washing the hair with a shampoo. 2-3 minutes are enough to make your hair beautiful.
Many women nowadays think a shampoo is fairly enough in terms of haircare. That is however a great mistake! While the shampoo literally opens the surface of every single hair for deep degreasing, the conditioner closes it again to preserve the nutrients inside. Just like your skin is dry after showering if you don't use a body lotion, your hair also needs hydration after washing.
A lot of conditioners also contain superingredients only to be found in hair masks that help to strengthen the strained hair.
The more damaged the hair is, the more conditioner it needs, like a thirsty wanderer on a desert suddenly finding a well. If you use the conditioner regularly, your hair will need less and less care and look still better which helps you save on other hair care products, such as hairsprays.
What is your hair going to be like thanks to a conditioner?
Your hair is going to be healthy – well hydrated and not galvanized. The best are products with keratin, panthenol and vitamins.
Untangled. Easier to comb and resistant.
With a longer and more intense pleasant smell.
Soft.
Strong. They won't break and fray. Products with amino acids, collagen and proteins will help the hair growth the most.
Shiny, but lively-looking, not greasy.
Malleable. So that various hairstyles are easier to create. Furthermore, healthy hair (with closed pores) needs less styling products to hold it tight – and that means the hair greases less and you will save money.

Did you know that....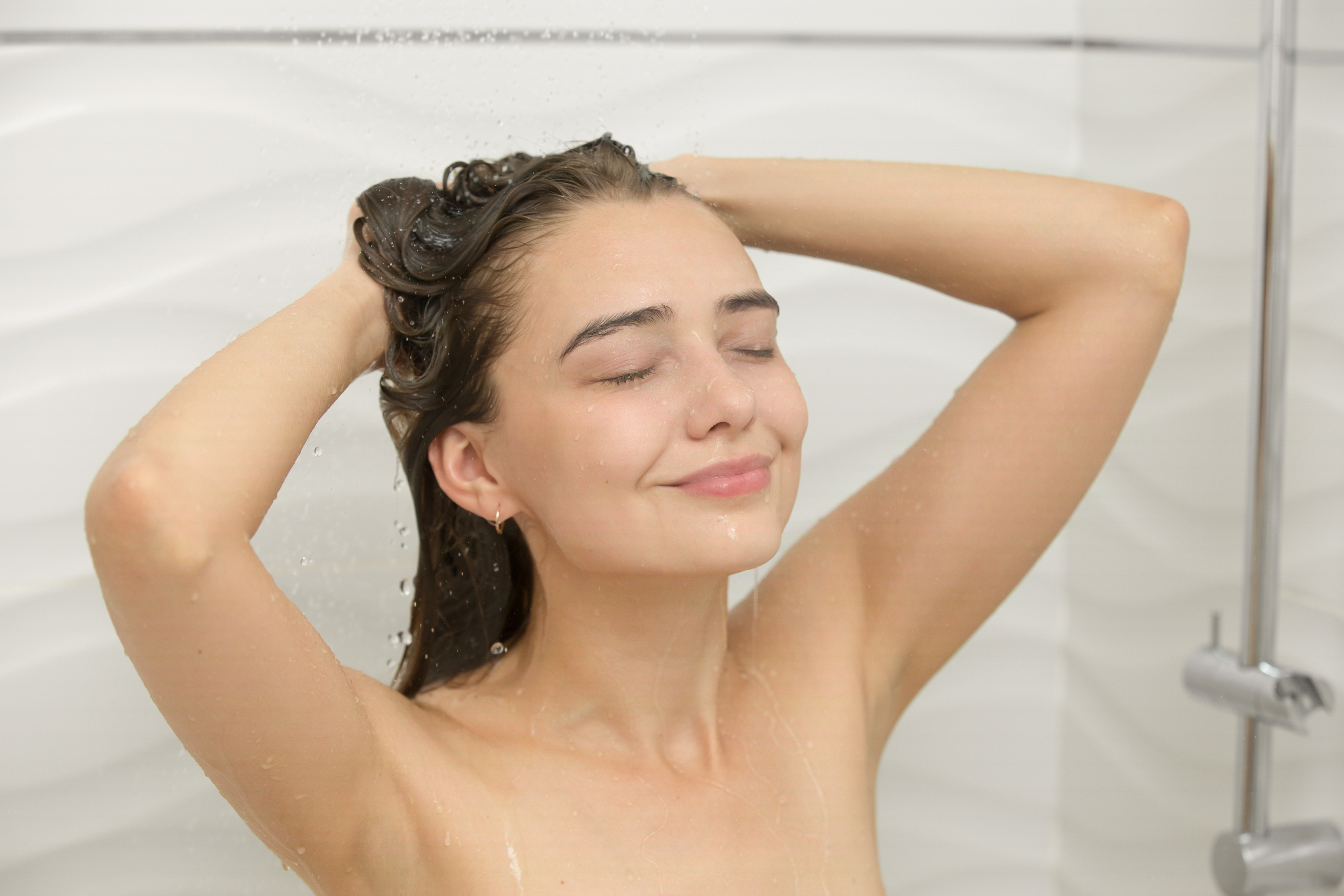 The conditioner is supposed to be applied into the bottom part of your hair, not to the roots. Closer to the skin, the hair is younger and healthier and doesn't need a conditioner.
The hair type changes with age. If it seems to you the conditioner doesn't work anymore, try a different one, or a different brand (perhaps your hair only got used to it).
There are also haircare products that don't need rinsing. You just spray them on a wet hair, comb it and that's it!
You should use the conditioner both during summer and during winter. Our hair faces dangers all year long: Sun, chloride, fan, frost...
There are theories that a conditioner should be used before a shampoo. Many experts believe that putting on the conditioner second will make it harder to rinse and the hair will lose its volume... we just don't agree. Try it by yourself.
There isn't one conditioner to rule them all. Choose the one designed for your type of hair. For soft hair a volume-supporting conditioner, for dry hair one containing more nourishing oils.
Never use 2in1 products. You never know how much shampoo and how much conditioner it contains. And even if you do, it probably won't be the right rate. For example, people with damaged hair need more conditioner while people with greasy hair should only use it sparingly. And you can never control that with a 2in1 product.
Wet hair is much more vulnerable than dry hair. A conditioner covers the hair with a protection layer which protects the hair from damaging, e.g. while drying it with your towel.
Conditioners for dogs are extremely popular nowadays. Because combing the man's best friend is sometimes near impossible without one!