Advice for the bride
Big wedding requires big preparations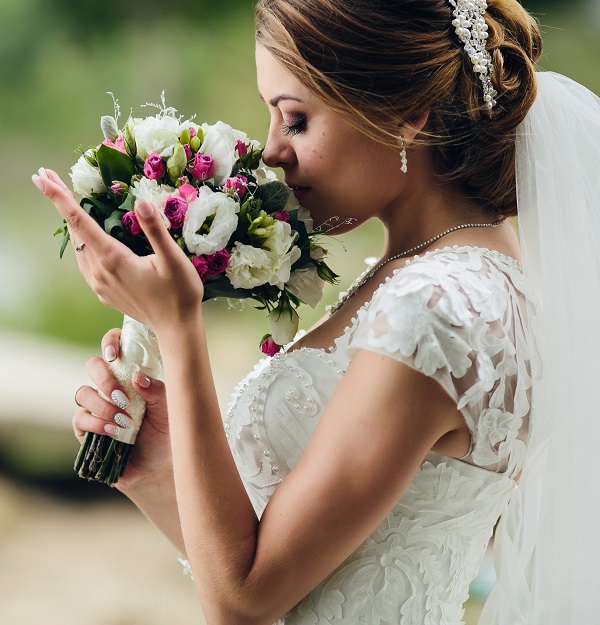 Where to start? First of all, you need to choose the right date and place. Both of these should be known long before anything else, optimally one year in advance and if you desire to have your wedding somewhere famous, it should be way longer. There's a wide range of options - church, castle, garden, park, vineyard, forest, meadow, abroad (beach, Las Vegas) and so on... We could name quite a bunch of different places.
This one rule is important: do not hesitate!
Make it clear and realize what you truly want. Small country wedding or huge event with hundreds of guests? The only important factor is money, nothing else should bother you (for example you should not care what your relatives think or want). At the end of the day, it's your special day, not theirs. Yes, sometimes a compromise is a good thing to do, but if you really care about something, go for it!
Do you want to have your wedding abroad but you want your family there as well? Keep calm - there's a solution. Don't you believe me? Do you think it's something rather impossible than real?
Wrong! All you need is a smartphone (or specialized camera, if you want it in top quality) and you can live-stream the whole ceremony. You have to find out whether it's gonna be valid in the UK or not though.
Second clarification of yours should be the style of your wedding. Do you want it to be god-like, natural, classic, retro or in country-like style? It's essential for choosing the wedding decorations, announcements, fotos- so also choosing the right photoghrapher and camera guy.
How to choose your wedding dress?
Everything is perfectly organized - the date, place, number of guests and even the catering company. But how to solve the biggest riddle of them all?
You can have your wedding dress tailored, borrowed, resized the ones after your grandmother or order completely new one from the internet. Pay attention when buying online, so you don't buy a completely useless dress, even though everything seems to be fine - the size, cut, colour and pattern. It's always better to try the dress first. Also the complicated resizing of your grandmother's dress isn't probably something you truly want.
Maybe you're picturing an untraditional wedding in medieval costumes. Well, why not? Most brides choose between two options:
Something new or something borrowed?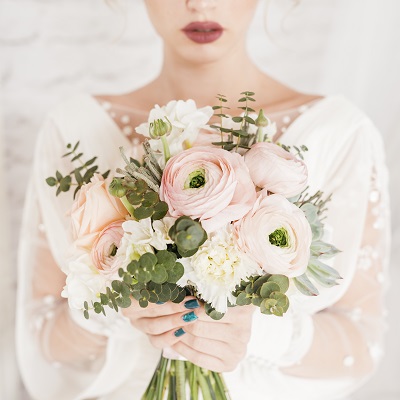 The prices don't have to differ as much as you probably think. Do you want the dress made by a famous designer? Then borrow it. It won't be so expensive.
Or you don't care about the brand and all you want is a perfect fit? The prices might be equal in this case
So what to do now? Borrow the dress, or buy completely new, your very own? Or be glad they don't get dusty in your wardrobe? Well, a riddle indeed.
What's important now is the type of the dress. Honestly, you're probably never gonna wear this complicated princessy piece of clothing ever again. Maybe to some Halloween party or to entertain your friends, but is it worth it?
A simplier dress can be worn to many occasions in the future, only a slight change will be required. In that case, it's better to have your own dress tailored and of course.. you can skip the borrowing part.
The cut of your wedding dress
Your wedding dress should make you look stunning and embrace your natural beauty. Little advice comes handy. Pick your dress with a friend who knows what looks good on you. Laces have been a trend lately as they look good on basically anyone wearing them.
It's also no problem if you're a bit chubby. There are wedding dresses with a slimming effect - perfectly hiding any unwanted outlines. And if you're expecting a baby, pick a pregnancy dress you'll feel comfortable wearing.
Bridal flowers
The flower should match your dress, your hair as well as your accessories, so be picky. It can be round-shaped or rather untraditional. Focus on colours and details. If you make a good choice, the withered flower becomes a nice decoration, a reminder of your special day. Or if you want to keep it traditional, have the girls catch it, so you know whose wedding you'll be attending next.
Make-up & Perfume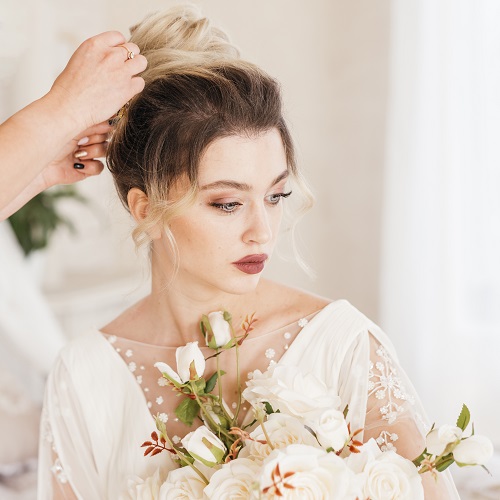 When it comes to make-up, do yourself a a favor and don't put too much on as your groom might not recognize you at the altar. A smoother version called "Naked makeup" is more of a way to go. Let your eyes be the highlight but keep your lips in their natural colour and glance or, of course, leave it up to professionals. Important is to fix the makeup to last all day long.
Dont't forget about your hands either. A good nail job will look remarkably on the wedding photos.
And of course, you shouldn't forget about a seductive women's perfume, perfectly made for this special day. Is your wedding set to any of the colder months? Try a fragrance resembling of wood and spices. Are you getting married during spring or summer? Summer flowery perfume will perfectly complete the impress you'll leave. And if you wear a bolero jacket, you can put some perfume on it as well.
Hairstyle
Your wedding hairstyle should match your wedding dress just like the makeup and it should last longer. You ought look for your hairstylist long before your wedding day. First of all, you should take care of your hair and let it regenerate. There's a lot of inspiration on the web. You can see some of the galleries on the web and choose the hairstyle of your dreams.
Everything should match the dress and the general style of the wedding. Luxury jewelry, fine earrings and necklaces. Even a hand clock can be chosen. For example, a nice Daniel Wellington watch fits perfectly in this case.
List of wedding gifts
Make a list of your desired wedding gifts. This will avoid the unpleasant situation that may arise when more guests will give you same gift. If you create an online list, your guests will be able to book the gifts they want to buy.
Tips for the groom
Wedding suit
Of course, the ideal wedding costume should be sewn on the basis of peculiarities and desires. But you have to consider what you will use after the wedding. Want to use it at work or just at occasional ceremonies? For example, an elegant suit is not suitable for work.
Try combining the costume and accessories with the bridal dress and accessories. Other decorations and wedding ornaments are irrelevant.
Be prepared for any situation and buy a spare shirt. This will certainly be helpful if you are planning a wedding in the middle of the summer.
Choosing a tie
Combine the tie with the color of the bride dress. You can even combine it with the dress model. Looks even better. But in any case, do not choose a tie according to the wedding decoration. Today the bowie tie is very fashionable. But consider if it's right for your wedding.
Watch
A correctly chosen clock pattern will highlight you on this wonderful day and give you a distinctive mark of luxury. It can also be a large dial, but it should be in harmony with the bride's jewels. A black leather strap fits most of the costumes and accessories. If the bride is wearing silver jewelry, make sure your watch is of the same color. Try to keep same style and colors.
Hair and perfume
Before the wedding, do not hesitate to leave yourself in the hands of a competent stylist. And nothing can go better with a beautiful masculine smell, like Hugo Boss perfumes that are very popular among men.
And last but not least - to engage actively and to support your bride in the preparation of the wedding.
Tips for both
Before the wedding, relax and reassure yourself. The bags under the eyes from lack of sleep will remain forever in pictures ...
Do you want to organize a bachelor party? The safest way to take your farewell is a few days before the wedding ...
Whatever happens, keep calm. Be prepared, but remember that for every unpleasant situation there is a solution.
Assemble everything you can before.
Do not stress yourself unnecessarily.
And most importantly - enjoy this wonderful day!