Christmas Presents for Ladies
First you have to think about what the Christmas present recipient is like. Is she an elegant lady, an avid athlete, a fragile girl or even a lively grandmother? Are you looking for something "sporty" or something more "classic"? Make sure you know this before moving on.
Or perhaps a white Anna Grace handbag? Sportswomen will certainly appreciate sports watches from the Casio Baby-G Collection in various colour renderings. The round case and digital display look winsome and practical. Choosing among blue, pink and grey? Try to recollect which colour it is that your athlete likes the most. If you can't, the neutral grey will fit everything.
You can also try and have a look at hair care products. A shampoo or a hair mask are both very practical presents, but what about adding something more? A fragrance, for example. An Eau de Parfum Crystal Noir by Versace will please all women preferring sensuous oriental scents. Calvin Klein fragrances are extremely popular, too, such as Eternity. Because a good scent lasts forever.

Christmas Presents for Gentlemen

What makes a good present for a man? Apart from those things he assuredly finds under the Christmas tree year by year? It depends, of course, on what he likes. If he likes sports, jogging and cycling, the watches from the Festina Chrono Bike and Festina Sport Collection have been produced directly for him.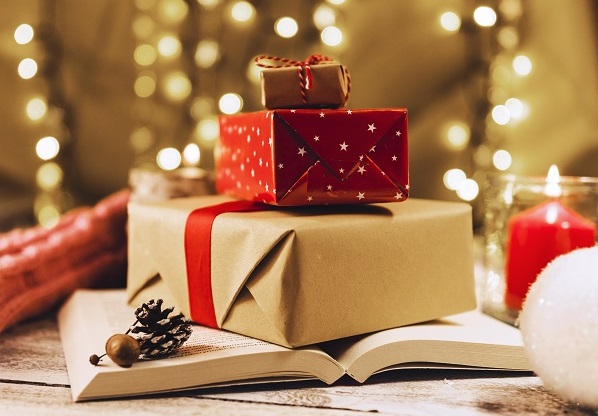 Does he like extreme sports? In that case, the Casio G-Shock watches might be the right choice, well-known for their remarkable toughness and ability to withstand every extreme. They are mostly appreciated by members of various rescue teams. There is a plenty to choose from when it comes to colours: black, red, green or white. Mighty protection layers make them look solid and massive.
Watches from the Festina Chronograph Collection have a more elegant swing and will suit a gentleman who likes to move but also wants to preserve his high profile and show off his style in every situation.
If you are looking for something to fit a suit, then the Festina Retrograde Collection.
Did you think about something completely different? Give our offer of fragrances a shot. Hugo Boss is one of the most popular men's fragrances on the market. The spicy scent with a touch of citrus fruits can elevate the mood and restore the self-confidence. It perfectly fits all generations of gentlemen.
The Eau de Toilette Acqua di Gio Pour Homme by Armani is the hit of the year when it comes to fresher fragrances. Bergamot, lemon, lime and a subtle hint of marine tones evoke the sensations of neverending summer that every man enjoys.
Have you still not found anything original?
If you still eagerly want to surprise somebody but are at the same time afraid you wouldn't get it quite right, just go for it and see what happens! With our 30-day return or exchange guarantee, you don't have to be afraid an unwanted present ends up unused and your money wasted.
Don't forget, it's the good intention that counts!