What do women focus on men first and most often? What do they prefer and cannot resist in men? Learn about the five most important principles to guide in woman's seduction.
1. Show confidence
There is nothing worse than being nervous at first date. The woman immediately senses it and knows she has the upper hand. In this case, however, it may be just fun for her and eventually, you will be left alone. Therefore, it is important to be confident and not show any of your weaknesses. The small ones will come later. But what does it mean to be confident?
First of all, it is important to stand upright, not to have your hands in your pockets, to smile and to avoid any repetitive movements that can easily reveal your nervousness. Most often it is stepping from place to place, pulling your nose, scratching your head or any other part of your body or playing with some part of your outfit, such as a watch, tie, bracelet or anything else. The woman will certainly notice it and it will immediately be clear that you feel something else and behave differently.
2. Take care of your appearance
If you think she will be impressed by you wearing muddy boots, a t-shirt, scuffed pants, or messy hair, you cannot be more wrong. Women like groomed men. And what do they notice first of all? It is statistically proven that they are most interested in what shoes you have. It does not have to be expensive, from crocodile skin or from the world-famous luxury brand, richly enough to be clean and also to match your overall outfit. Men's watches are also an integral part. It is often said that a watch can tell a person's personality. This means that even women can estimate who you are, based on the watch.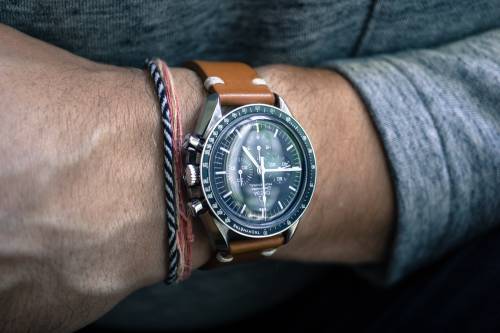 Do you care what you look like or are you following the latest fashion trends? Do you prefer luxury or practicality? Do you like extravagant pieces or do you like simplicity? A watch for a man often means not only a functional or fashion accessory but also a part of himself. Especially if they have a relationship with the watch they wear. Was it a gift from a loved one, did he buy it from an interesting place or from an interesting person? You may choose each watch according to the same rules you specify. Either way, they reflect who you are, so it's no wonder that women will notice them.
Similarly, they notice how you smell. Men's perfume, like watches, should complete who you really are. Do you prefer finer fragrances or more distinctive, spicy? Do you use men's perfumes at all or do you rely on your personal fragrance? If a woman tells you that you smell beautiful, you have half won. There is nothing more attractive to a woman than a man who smells nice. The fragrance is remembered for long days to weeks.
How to meet with a woman and not embarrass yourself? The answer is - not to sweat. Nowadays, there are many quality deodorants and antiperspirants that can help reduce sweating. If you know you are sweating often, or it's summer and temperatures are reaching dizzying heights, try to choose clothes that the sweat will not be visible on. There is no more faux pas for a man than reaching for a woman with wet armpits and backs.
3. Ask and listen
Anyone can ask, but listening is a feature that many men lack. A woman needs to know that you're interested in her. Once she realizes that you just care the one, or just have no one to talk to, the chances of success are close to zero. Women like to be asked by men, but they also expect to listen and respond to her answers.
So ask what you really care about. It is also important to ask more imaginative questions than: Where do you live? Still studying? And what are you doing here? Ninety-nine percent of men ask women about this, and it's tedious to repeat the same answers over and over. Moreover, a woman may have the impression that, just as you are 'original' in asking questions, you will be original in other aspects of life.
4. Be the narrator
How do you meet with a woman so she won't be able to get you out of her head in the next days and weeks? Charm not only your chosen woman, but also those who are at the party or other event your company. Nothing is more fascinating for a woman than when the object of interest is the center of attention. Therefore, try to narrate. But how? For example, jokes. Not silly, infantile jokes. Neither rude jokes nor those about blondes, which everyone is fed up with. But those that are not dull and have a funny point. That you don't know any such jokes? Never mind, you just need a funny or interesting event that happened to you personally or someone you know. Or maybe think of something. But tell it so that after the fifth sentence, people around you don't start walking or chatting with someone else.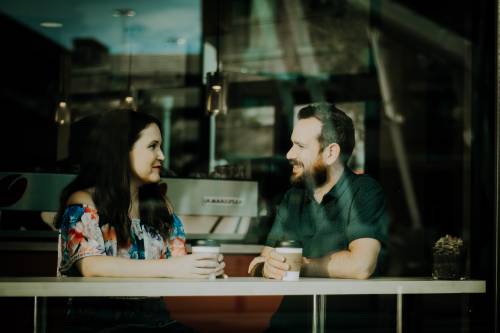 However, narrating is an art that you cannot learn from day to day. It takes years of practice, and if you have never told anything in a larger company, do not try to do so even with the lady whose attention you want to attract. Instead, try to impress by telling something you know well. For example, about your work, about your hobbies, what you really care about. But never exalt yourself above anyone. Also, be careful not to look arrogant. And don't even behave as if you were everywhere and you know everything. Maybe it may be interesting that you have travelled a hundred countries and you are going to travel the rest next year, but not for everyone. Similarly, the fact that you are trying to prove to everyone that you understand politics, economics, culture, and the problems of the Third World does not work well either. Even if, keep something for the next time. When you tell the story, you should be relaxed and, above all, be yourself.
5. Show that you are a gentleman
Still haven't spoken to the woman you've been watching for a few tens of minutes? Don't know how? The easiest way to get acquainted is to see what she is drinking and as soon as she finishes her drink, you can ask her if you can bring her another wine/cocktail/beer/cola. She realizes that you have noticed what she is drinking all night and are probably interested. She will at least want to find out who is interested in her. As soon as you start talking, show that you are a true gentleman. Hold her coat or purse when needed. If, for example, a napkin or anything else falls on the floor, bend down for it before she does.
Can't spoil anything by asking her if she's not cold. If he answers yes, you can lend her your jacket. If she runs out of a drink, ask if she is hungry or not. A woman is always pleased by that. On the other hand, do not overdo it. If you ask every quarter of an hour if she is not cold, if she is not thirsty or hungry, it will make her uncomfortable. As they say - everything in moderation. Two or three questions in the evening that show interest and care will definitely leave a mark on the woman.
There are not enough gentlemen in the world, but every woman secretly longs for one. And even if she claims to her surroundings that she wants to be 100% independent and does not need anyone for anything. In that case, respect her opinion, yet still, be gallant.