Types of fragrances and perfumes
When looking for the right perfume for a particular occasion, women should be guided by two basic criteria - intensity and basic fragrance. The composition of each type of perfume is always designed so that the individual fragrances of the mixture are released gradually, so there are also three types of tones:
top - representing the strongest fragrance that is released immediately after application. Citrus and floral fragrances are used for the top notes,
Middle - fades in the order of minutes, releasing for approximately an hour. It is called the heart of a perfume. Sweet fruit (apple, pear, peach) and spicy (cinnamon, clove) fragrance, supplemented with herbal aromas (lemongrass, hibiscus, etc.), are used in this category,
base - which lasts the longest. These fragrances form the basis of perfume and are heavier and more intense. It is used mainly woody tones (sandalwood, cedar, cypress) or spicy balsamic fragrances (vanilla, myrtle, etc.).
Both bases, middle and top tones can be made up of four types of fragrances that are associated with the original extract component. These types can be characterized as:
Floral fragrances
These are fresh and sweet fragrances of the most intensive plant origin. Floral fragrances are extracted from lavender, rose, iris, orchid or lily, but can be obtained from a variety of fragrant flowers. If they form the lower base of perfume, they are usually designed for all-day wear and are suitable for job opportunities.
Fruit (citrus) fragrances
Most commonly used are citrus or green apple, pleasant are also slightly exotic fragrances. Like floral tones, fruity fragrances are considered to be mostly fresh and intended for all-day wear.
Oriental fragrances (spices)
This category includes both the sharper tones of exotic spices and the sweetish fragrances of herbs. In addition to mint, which is more suitable as a base for daily perfumes, this group is dominated by tones of cardamom, cloves or cinnamon. In general, the stronger bases of specific oriental spices are designed for special occasion perfumes and fit into the colder months as they evoke a sweet and warm impression.
Woody fragrance
They are the basis especially for men's perfumes due to their intensive character. Although many different shades of fragrance can be found in this group, they are not primarily suitable for every woman. They are preferred as the basis for evening perfumes.
In addition to the basic types of fragrances, perfumes also differ in intensity, which determines for which occasion they are suitable for application. You decipher the intensity of the fragrance according to your own type of preparation, which defines the proportion of perfume component. In this respect, the following are recognized:
Eau Fraiche (EF) - is the finest type of perfume containing about 6% of the fragrance component of lower intensity,
Eau de Cologne (EdC) - contains the smallest amount of 4-6% fragrant component but is usually very intense. Cologne has the shortest release time,
Eau de Toilette (EDT) - 6-12% fragrant component, usually of less intense fragrance with longer-lasting release than cologne,
Eau de Parfume (EdP) - can have up to 12-15% fragrant component and is usually intended for extended wear with special application, fragrant component
perfume - consists of a fragrance component of 15-40%, is the strongest and must be used very sparingly since it releases the aroma for a very long time with a significantly intense top tone.
Although the name perfume is used for all types of fragrance products, the choice must be based on the product designation, which determines the approximate proportion of this component. Most products are manufactured as eau de cologne or eau de toilette, which allow simple and very effective application.
Applying perfume
The application of the fragrance product depends on its particular intensity. While perfumes and eau de parfum need are applied to cover as much of the body (skin) as possible, refreshing, cologne and toilet waters are applied in small amounts to different parts of the body - most commonly, well-perfused areas such as the wrist, inner side of elbows and knees, chest, neck, jaw and back of ears or hair.
In addition to the intensity of concentration, the method of application is also differentiated for individual types of fragrances, which form the main component of perfume. Flower and fruit tones tend to be less intense and are therefore applied in larger quantities. On the other hand, it is preferable to apply oriental and woody scents only by drops to only one or two places. Due to their distinctive base, they are released at high intensity, which can be unpleasant in larger quantities.
What affects the final smell of perfume
The strength of the fragrance and the method of application are only a primary measure of their effectiveness. The skin itself has the main influence on the final smell. The intrinsic quality of the skin and its type are the primary determining factor for the development of fragrance, as it is better released on wetter skin. Eating and lifestyle also have a significant impact - the diet's composition is reflected in skin and sweat and sebum tissues and mixes with the scent, giving it specific undertones.
These aspects are therefore a guideline especially when selecting a specific perfume. The actual selection process should not be rushed and should consist of several steps. Select the fragrance first according to how it smells intensely in the bottle - there are mainly intense fragrances open, which determine the basis of the perfume. If you feel comfortable, apply perfume to your skin and let it develop. It is ideal to test the fragrance after a long time (about 15 minutes to an hour).
The most popular women's perfume with captivating tones

If you're not sure which perfume would fit you best, you can draw inspiration from the most popular. Listed below are the most used and proven perfumes to choose from.
The floral tones of Flowerbomb by Victor & Rolf are pleasant for all-day wae. Bergamot adds tones of green tea, jasmine, rose and orchid to this aroma, giving it a slightly exotic and very fresh and light touch
Eau de toilette Chanel Chance Eau Tendre Eau blends a floral and fruity aroma with a similar subtle touch. Very distinctive are citrus fruits supplemented with jasmine. The fragrance is especially suitable for the summer months, thanks to its refreshing character, and designed for all-day wear.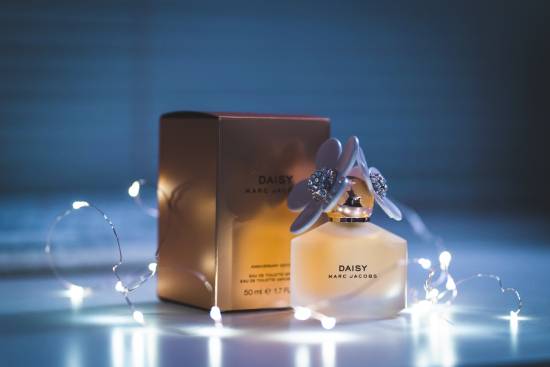 Beautiful scents combining floral and citrus tones also include Marc Jacob's Daisy. This pleasant sweetish perfume with vanilla base enriched with fruity tones, jasmine and violet evokes a fresh spring meadow, so it is especially suitable for the summer months as a fragrance for all-day wear out and work
Light Blue perfume by Dolce & Gabana is characterized by fresh citrus and floral tones underlined by a mild wood base. The overall impression of the fragrance is very light and is suitable for the sunny spring and summer months as a perfume for every occasion.
La Vie Est Belle by Lancome is a very light perfume suitable for all-day wear and evening events. The oriental bases of patchouli and vanilla accentuate the floral and fruity tones, making all integrated fragrances stand out. Perfume is suitable for every season as it combines warm and fresh scents released gradually.
Yves Saint Laurent's Mon Paris is an every-day perfume of a slightly stronger nature. The heavier patchouli base is combined with fruity aromas and jasmine to give the perfume a very oriental and exotic character.
For spring and summer evenings in a less demanding company, the perfect perfume is Good Girl by Carolina Herrera. Perfume is a combination of a slightly heavier base of cocoa, cedar and sandalwood, complemented by floral notes, cinnamon and fresh herbal scents.
A similar focus is also perfume Fantasy by Britney Spears. The fragrance is designed primarily for younger women and, thanks to its beautiful fruity tones, is suitable for the cheerful company of young adults. Very pleasant are the tones of kiwi and lychee on a woody basis.
Juicy Couture Viva La Juicy is suitable for all-day wear in the winter months as it is a mixture of woody base and very pleasant fruity aromas and delicate flowers of jasmine and honeysuckle, complemented by caramel. The overall impression of the perfume is slightly fresh and very warm, especially suitable for work.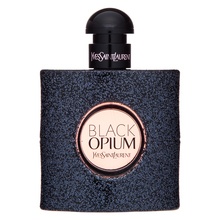 Beautiful fragrance with oriental tones is offered in Black Opium by Yves Saint Laurent. The perfume is particularly suitable for winter months as it combines traditional oriental tones based on vanilla and patchouli combined with delicate floral aromas and a refreshing coffee tree. Intense perfume power predestines it especially for evening wear.
Dior's Hypnotic Poison is definitely a perfume for use on special evenings. Vanilla and almond bases give the perfume a very sweet touch that is complemented by soft, nutty and floral notes.
In addition to the mentioned brands you can choose from a number of other very beautiful perfumes, it is up to you what tones and intensity you choose. There are fragrances markedly fruity and heavy woody or oriental.