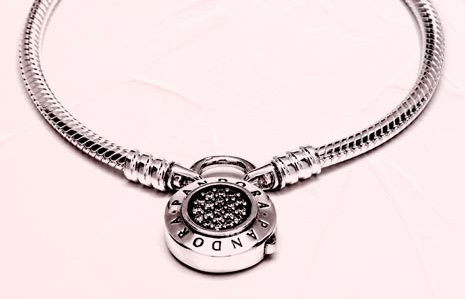 Pandora offers original jewellery, developing creativity, making you a part of the creation process. Are you looking for a better way of self-expression? Build your own bracelet, making you shine among your pals, or maybe somewhere more formal. Don't be afraid of the challenge!
You can create your own decorative accessory, accordingly your dreams and thoughts. All you have to do is to pick the right charms of different sizes and shapes and a safety chain, which will make sure you won't lose your charm collection.
This brand might be interesting for everybody. Pandora is ideal for passionate travellers or fashion experts, who know exactly what's trendy or not.
When was the Pandora brand established?
It was in 1982 in Denmark and the brand has been more and more popular ever since and not only because of the possibility of making your own jewellery. The company itself offers next to truly top-quality materials even great prices and modern and inspiring design. Detailed creations of the company will leave you astonished! They're elegant, decent, very women-like and don't try to impose their opinion.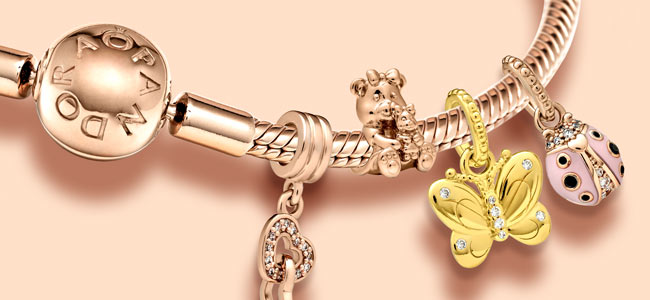 Untraditional motives
Ideas, this famous company has, are easy-to-remember. Treble clef, a wise owl, a tortoise or a cat's head - even charms with these motives are findable among Pandora jewellery. What to successfully combine Pandora jewellery with?
Pandora jewellery appears very smooth and pure, therefore, we would recommend this piece of jewellery to dresses, skirts, elegant types of trousers and blouses. You can combine them with denim, but also in a combination with the simple, uni-coloured dress, so they come more apparent. Brush your hair up, decorate yourself with a pair of beautiful earrings and the result will be astonishing!
Which Pandora jewellery can you find on our website?
On our website, you can now get clippers, bracelets, pendantsrings, safety chains, charms made of sterling silver and also charms made of glass. Your creationism may begin. Are you ready?