Already the first look at the flacon of La Nuit de L'Homme Le Parfum shows this is not a regular citrus perfume but a strong fragrance for a grown-up man. The colour black does not only stand for sadness, fear or black market... in the world of fashion it is also a symbol of elegance, style and both mental and physical power of the wearer.
The contents of this perfume are very similar to its predecessor La Nuit de L'Homme but this time, the condiments and wood come in a reversed order. La Nuit de L'Homme Le Parfum stands out mostly thanks to its intensity and durability. As the name uncovers, it is an Eau de Perfume while the aforementioned predecessor is an Eau de Toilette (i.e. containing a smaller rate of aromatic essences). Thanks to that you will feel it on your skin much longer and stronger.
What are the contents?
Right at the start, the perfume bewilders you with a playful scent of bergamot (a citrus fruit similar to orange) whose sourness is alleviated with a sweet, incredibly manly anise. Just like when cooking: A bit of spice gives it the right "flavour".
Once the middle notes sink in, they will make your heart beat faster. Every sensitive man will definitely like the scent of labdanum (a rare bitumen from Crete) mixed with the ever-unique lavender and fruity mix of fresh fruit that makes the perfume's owner a nice couple of years younger.
It would seem there is nothing better to come but the base notes also hide a mix of rare ingredients nurtured in the lap of nature before being processed only for your pleasure. The tropical herb patchouli bursting with freshness and energy is covered by an aphrodisiacal touch of vanilla and stimulating wooden scent of vetiver.
Who is going to like it?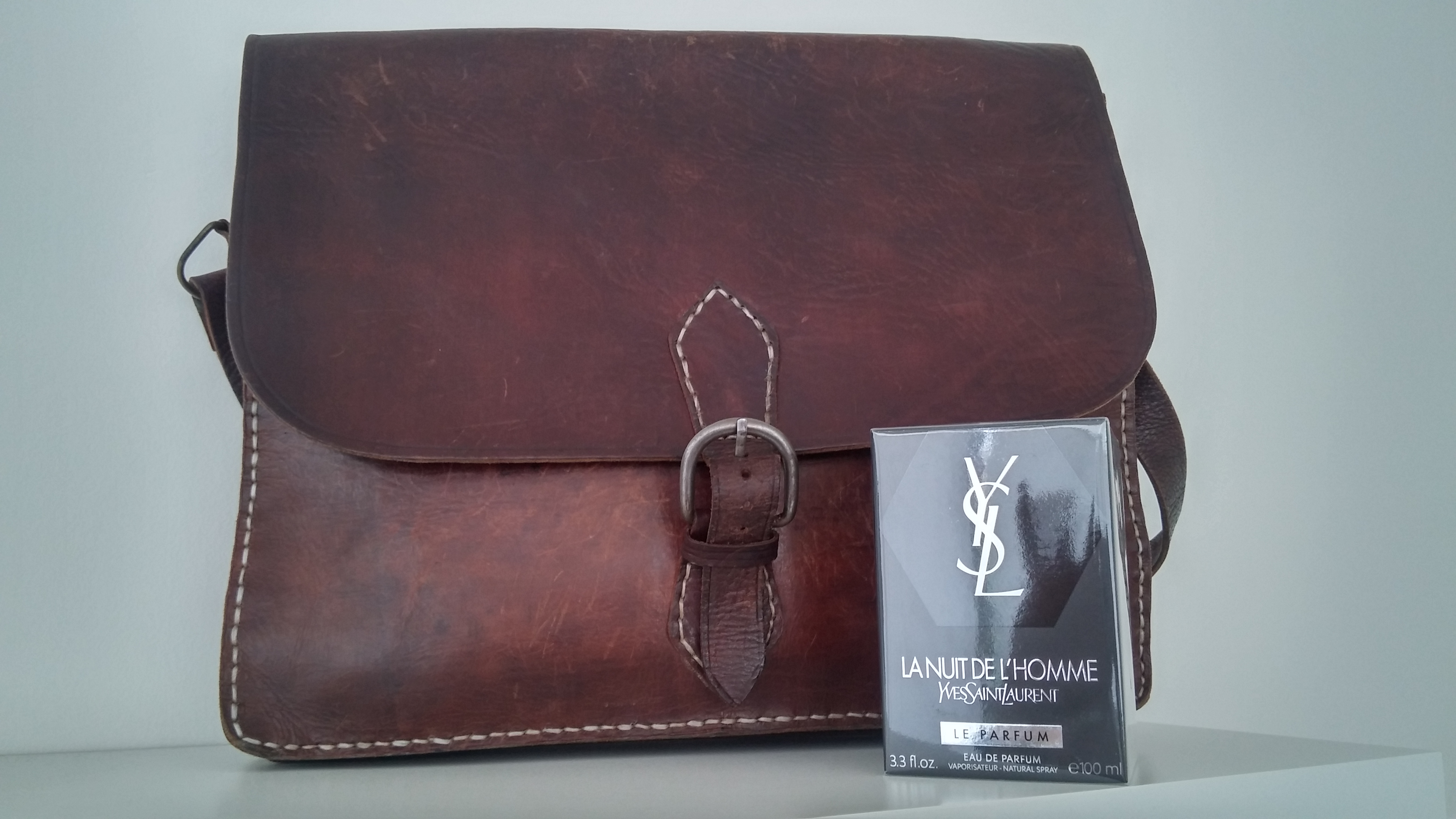 The men's perfumes generally do not have as diverse contents as the women's ones for a couple of reasons: Firstly, a man buys a perfume mostly to highlight his manly power and positively impress his chosen female counterpart. That's why fruity or flowery scents don't get much popularity with the gentlemen. Secondly, every man has his own natural scent that should not be fought with but highlighted by a perfume to create an original and highly personal fragrance.
La Nuit de L'Homme Le Parfum balances both these needs perfectly. It is counted among oriental perfumes due to its mostly spicy contents but it is no "heavy cologne" that makes your head ache after a while... Its citrus-fruit component succesfully balances and enlightens the result and gives every woman buying this perfume a hard choice: Who to buy it for? Husband? Dad? Brother?
This perfume smells perfectly on younger lads with trainers and t-shirts as well as elegant gentlemen in shirt and cravatte. The spice adds a burst of charisma and dignity while the citrus fruits help them relax and take things less seriously.
What impression did it leave?
We're thrilled! Even though thousands of perfumes already went through our hands, little have made such an impression like La Nuit de L'Homme Le Parfum. And although we love the relaxed scents by Hugo Boss that dominate the sales charts nowadays, Yves Saint Laurent brings something special.
It is like a bowl of strawberries versus a bowl of strawberries with cream: Even though you know strawberries are perfect by themselves, it is only with cream that the true extasy arrives.