The best, of course, is to know their tastes. Many women have a tried and tested, favourite brand, but what can you do if you do not know which brand that is? Ask her, of course! However if you want to prepare a surprise for her, here are some tips.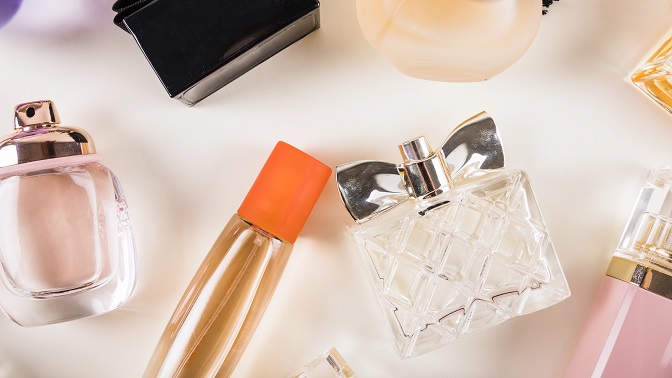 First, you should know that there is a difference between a Perfume, an Eau de Parfum and an Eau de Toilette. A Perfume contains between 15 and 30% of the fragrance essences, Eau de Parfum 8 to 15% and the Eau de Toilette 4 to 8%. This fact also influences the durability of the fragrance. In general, however, an Eau de Toilette is suitable for daily wear and a perfume for special occasions.
If you are looking for a women's fragrance for daily use, something inconspicuous is best. If the lady in question emits a strong, rich, overwhelming smell every day on the bus or the tube, her fellow travellers will hardly appreciate it. I'm sure we've all been there. Someone comes past early in the morning and you're nasally assaulted. I prefer to be woken up by a coffee than a bouquet blitz.
In addition, a scent can greatly influence the mood. A pungent aroma can be disturbing, while a pleasant scent can improve the mood.
What questions do you have to ask when choosing a lady's perfume?
How often is the fragrance used? Every day or occasionally?
Who uses the perfume? A debutante or a femme fatale?
What kind of person are you giving it to? What does she like? What does she enjoy? Is she calm and serene or effervescent and lively? What are her distinctive features? What fruit does she like? What are her favourite flowers? Does she love the smell of cinnamon or vanilla?
Then you can choose from these options:
Fragrances for a young lady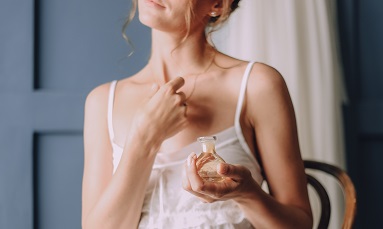 For younger ladies gentle, floral and fresh scents are suitable, such as vanilla, violet, citrus, lilac or rose. Simply uncomplicated and lightweight Eau de Toilettes like the Moschino Funny!, a playful and mischievous fragrance.
Fragrances for a sportswoman
An enthusiastic athlete needs a kick of freshness and vitality from a perfume. An energetic and practical woman will feel refreshed and rejuvenated thanks to refreshing scents, such as melon, lime, mint or eucalyptus. The citrus scented Eau de Toilette DKNY Women Energizing will do the trick.
Fragrances for a captivating seductress
What should you buy for an enchanting woman who captivates all who set eyes on her? A woman who always looks perfect and who will not be soon forgotten? The charisma of such a woman can be intensified by an oriental scent appropriate to a social issue. Her charm will be accentuated by the Eau de Toilette Euphoria by Calvin Klein with pomegranate and black orchid, or by the Eau de Parfum Black Opium by Yves Saint Laurent with coffee extracts.
Fragrances for an elegant lady
A woman with a refined tastes and a good knowledge of fashion will prefer expressive fragrances that are not superficial or watery. The essences of vanilla, jasmine, sandalwood or amber will suit well, in a perfume that holds the right proportions and exudes luxury. The iris scent of Chanel Chance or the jasmine tones of Michael Kors Glam Jasmine are exquisite accents for the personality of an elegant lady.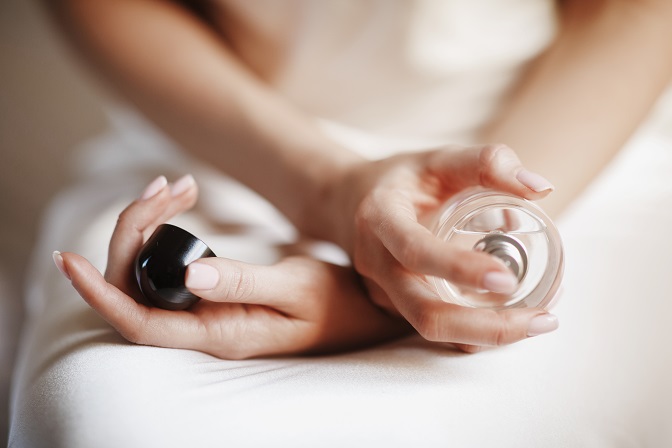 Fragrances for Manageresses
A woman who can keep a cool head, a leader, a coach and a mentor, won't be look for anything extravagantbut also nothing conventional. She will need something to reflect her decisiveness and ability to advise, these characteristics are ideally complemented by floral-woody fragrance with the touch of citrus and lily of Estée Lauder: Modern Muse.
Fragrances for a Free Spirit
Do you want to give a gift to a woman with a romantic soul who has music in her heart, art in her eyes and loves to watch the sunset? A woman who is simply unique, original and extraordinary? A woman who does not need admiration, radiates optimism and loves to laugh? The Eau de Toilette Hugo Boss Orange with orange flowers, white flowers, vanilla, sandalwood and red apple will certainly delight you.
Fragrances for your Mum
Keep your eyes open, you'll find her favourite brand somewhere at home. Didn't find her favourite brand? Chin up, don't worry, pop to the perfume shop try a few testers. You'll find a scent that instantly makes you think of your mum, now you know which it is, you can order it online. Still not sure? Go for something universally admired. You can't go wrong with Lacoste Femme. With the scents of jasmine, pink pepper and hibiscus flower, every mother will feel uplifted by its fragrance and grateful for this gift.
Fragrances for Grandma
Fragrances that we associate with our grandma are most often those of freshly baked, cakes and bisuits, or the perfectly tended roses in her garden. A fragrance for more mature ladies should not be too strong, not too sweet and not too sharp. Try a Burberry perfume. It is not too strong or too sweet, but simply pleasant smelling. It has the sublime scents of jasmine, peach, patchouli, amber and roses.

Also keep in mind that every fragrance smells different on each person. Each person has their own body chemistry and that reacts differently to each fragrance.
If you have a sensitive sense of smell and you can remember other people's fragrances, you will simply recognize which perfume suits whom. You may even be able to suggest a fragrance that they might not have thought of alternative to their normal favourites. Maybe then the person getting the gift will be even more excited about a new fragrance than an old one. Just don't forget that your instinct can help, but good advice is even better!