Perfume - scented classic
Let's be real, perfume is not exactly the peak of originality. But if you know what your partner likes or their favourite fragrance is running out, you can't make a mistake. In addition, if you buy the perfume yourself, you will not be surprised by the other fragrance from your partner that you might not like.
An article on types and types of perfumes can also help you choose the right fragrance. If you still do not want to risk failure, choose one of the most popular bestsellers. Ladies will surely delight Versace Bright Crystal, Paco Rabanne Olympea or gentle Chloé Chloé. For men, you will score Hugo Boss No.6, Lacoste Essential or beautifully fresh Armani Aqua Di Gio.
Jewel always pleases
One of the favourite classics for Valentine's Day is, of course, a beautiful jewel. Choose wisely and focus on what your partner prefers. It's not that difficult to choose correctly. Does your dear love more spectacular and distinctive accessories with glittering elements? Give her something from Guess. If she rather likes simple and elegant jewellery, you will definitely score the Rosefield or Cluse brand. For adventurous and independent women, something from Paul Hewitt is appropriate. And for creative beauties? You can find certainty in Pandora.
Jewellery, however, is not only a privilege of women but men like to adorn themselves. Your partner will surely like casual leather bracelets from Tommy Hilfiger or Guess.
The main thing is that you give jewellery out of love. Whoever wears it will keep the thought of you and that counts most.
Sexy lingerie or erotic toy?
If you were thinking for a long time that you want to spice up the time in bed together, Valentine's Day is the perfect opportunity to get new accessories. Try some spicy partner game, seductive lingerie or erotic toy. Nowadays the choice is huge, so don't let boredom and stereotype creep into your bed. Have fun!
Love goes through the stomach
Invitation to dinner in a restaurant is definitely not a bad idea, but maybe you could be a little more creative. How about preparing something yourself? Gentlemen, if you avoid the stove at home like the devil the cross, your dear will be happy even if you prepare ordinary mashed eggs. But if you make a little more effort, make sure it doesn't go unrewarded. Men often think that women need expensive and showy gifts but we appreciate much more the effort and time you spend on the gift. And what to prepare for a festive dinner? Beefsteak is easy to handle, as well as roasted fish or spaghetti carbonara. Get inspired online, YouTube has lots of ways to make dinner fast and easy. Then it only takes a bottle of wine and you are guaranteed success. And of course, all this also applies to ladies. A good dinner or a delicious dessert will delight your partner.
And if you don't want to cook and don't feel like going out? Easily order a pizza. Valentine's Day is a holiday that is about you two, so don't be afraid to make it your own. Especially so that you have a pleasant time together.
The value of the gift is not related to money
Are you fans of original gifts that don't cost much money? It is true that you won't always have thousands for a new watch, jewellery or a luxury dinner. But you can still make your love happy. What about giving a voucher? For 10 massages of tired legs, 5 evenings with romantic comedy/football, 15 dishwashing without complaining or 3 weekends of children with grandmother. There are many things that mean more to a partner than an expensive gift.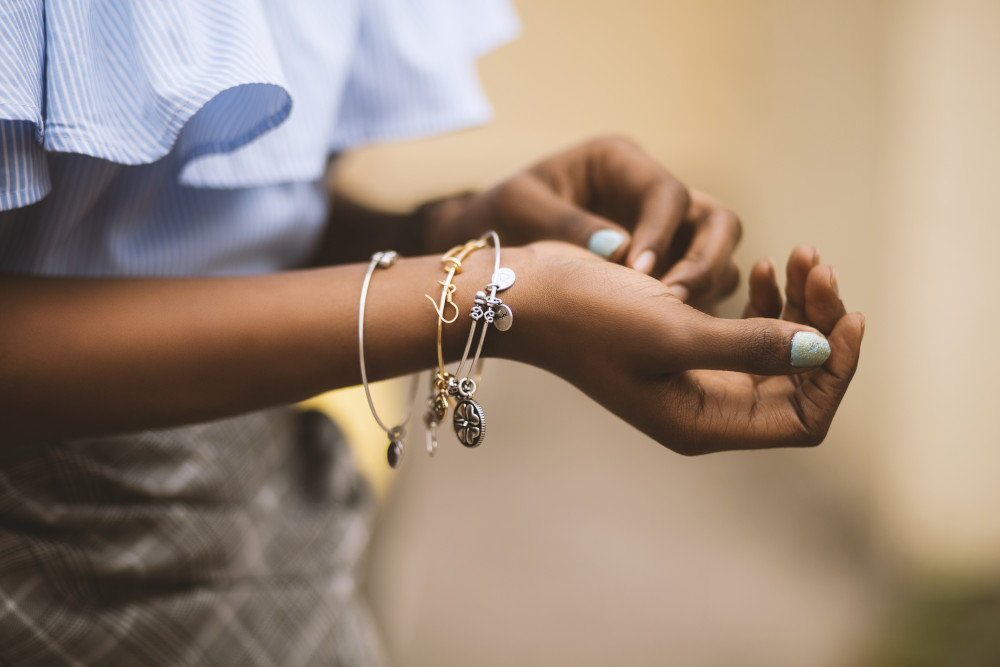 And if neither option attracted you, bring your partner at least a flower. You will see what a beautiful smile can a single rose made.