Beep beep! That damn alarm clock... now get up, brush your teeth, wash your face, find something to wear, comb the hair (no time for anything more), skip the breakfast... is it a description of your morning, too?
If driving the children to school adds to all that, we believe only few minutes remain for taking care of yourself in the morning. But if you learn to get up some 15 minutes earlier (that doesn´t shorten your energy supplies too much), your mornings will be significantly less hectical and more comfortable.
We will show you which hairstyles you can conjure in just 15 minutes. They will not only fit you perfectly, you will also feel great. Even in 2018, buns, braids, hairdresses and hair buckles are still popular. The choice is wide...
Buckles
Hair buckles and hairpins are fantastic helpers in fight against messy and shaggy hair. Storing a couple of them into your bathroom closet can help you create a fantastically elegant and tidy hairstyle in the matter of just 2 minutes. Try for example:
Combing the hair backwards and separating a lock on every side. Buckle these locks together at the back of your head with a fashionable geometric buckle.
Making a classic scattered bun and decorating it with a buckle. Whether you pinch it from the front, back or side, it will improve your visage astronomically.
Decorating your ponytail with a buckle! Not down low, but wherever else you think it would be fitting. Other decorations, such as flower-decorated hairpins also look great.
Do you want to achieve a perfectly slick effect on your braids and buns? Get a styling paste or mud paste for help. They can straighten even the last of your hairs without anyone noticing you had used any kind of cosmetic product.
Our tip: The buckles alone before the use as well as the final hairstyle should be sprayed over with a hair spray. All the decorations will hold in place thanks to that and the hairstyle will remain untouched for the whole day.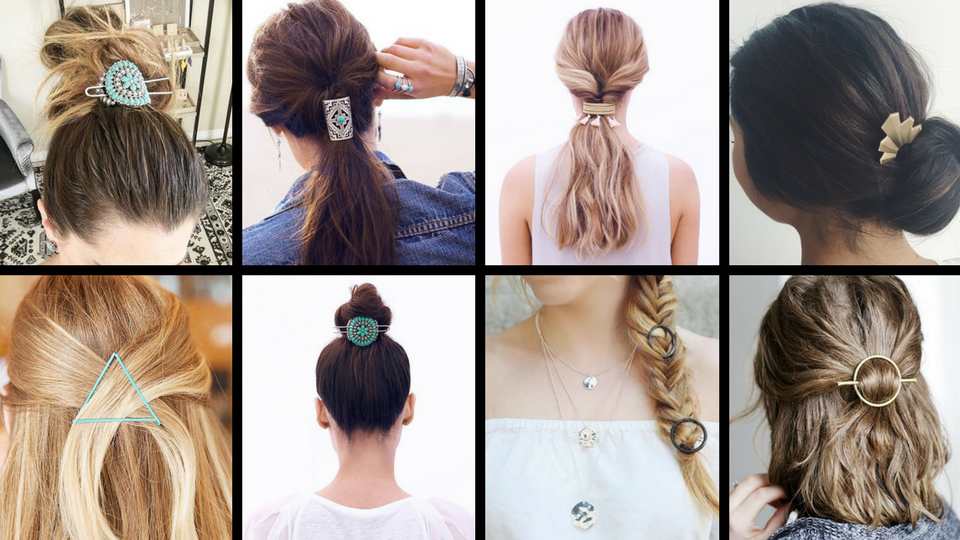 Hairdresses, ribbons, headscarves
An easy and fast way to create an effective hairstyle is to use a hairdress (preferably with a rubber band), a velvet ribbon or a colourful headscarf. You can thus streamline your hair into the right shape and give it the much-needed spark.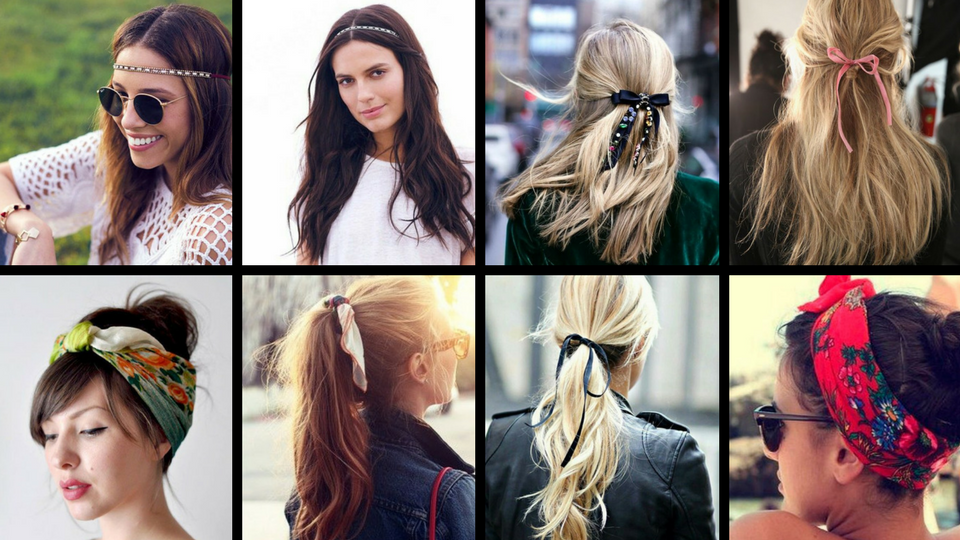 Waves... Waves everywhere...
While the popularity of straight hair bounces up and down, wavy hair will never be unfashionable... The so-called beach waves have always been the most popular hairstyle (slightly curled hair, as if from bathing in the sea), looking great and perfectly natural. But how to achive them with no sea in sight? Easily! Buy a hair spray with sea salt!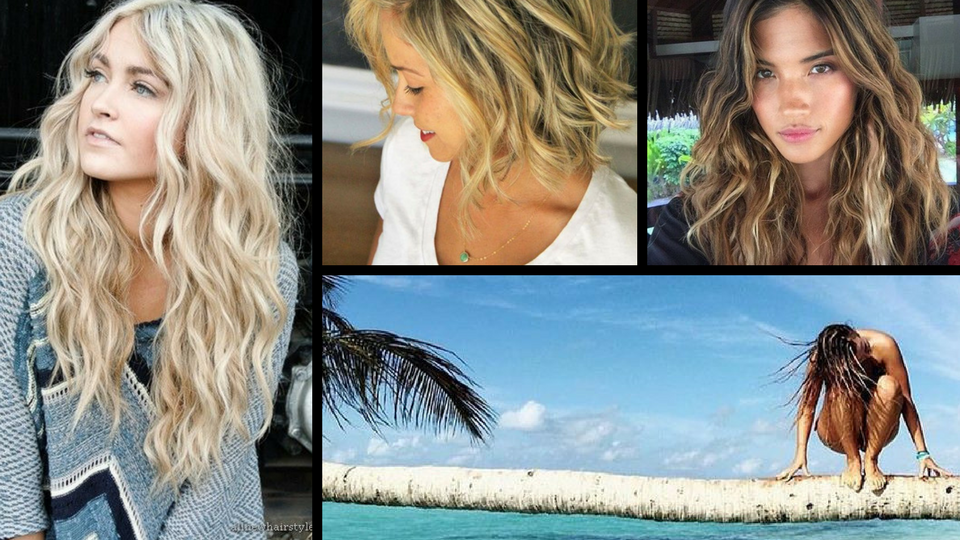 Braids
Braids are not just for small girls anymore. Teenagers, upcoming brides or moms with a baby carriage can wear them proudly as well. As you can see below, you can also make a braid from very short hair successfully.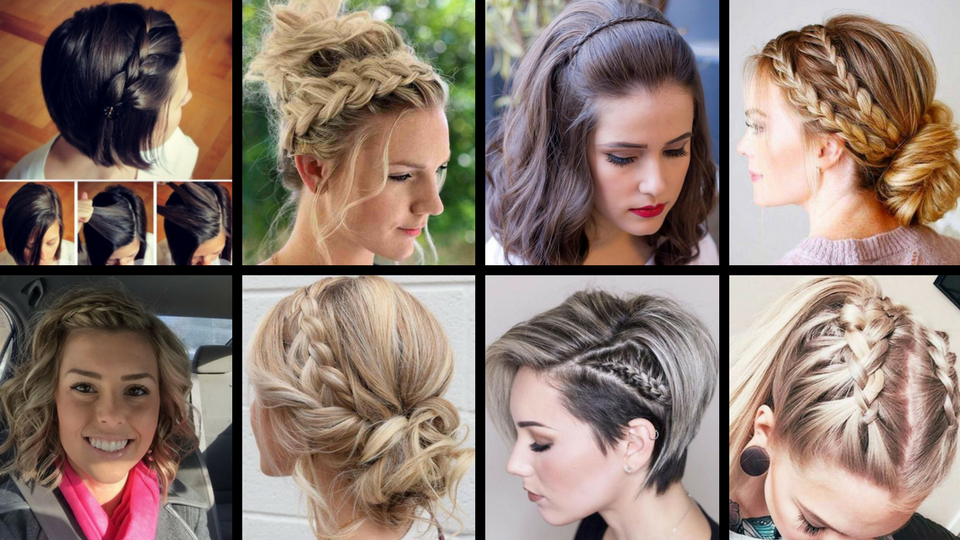 A closing tip: The miracle called Olaplex
Do you dye your hair? Then remember this magic spell: "Olaplex". It is a unique cosmetic product that brings life and strength to any chemically treated hair. While conditioners and hair masks concentrate on the surface treatment, Olaplex penetrates into the core of every single piece of hair to regenerate its strained structure. Without using any silicons or mineral oils. Olaplex will help your hair remain healthy and shining with colour.