History of the brand
Versace was founded in Italy, which is the heart of European fashion. The mother of the famous Gianni Versace owned a sewing salon, where she produced and sewed clothes for a wealthy Italian clientele. And it was in her mother's salon that young Versace first met luxury and timeless fashion.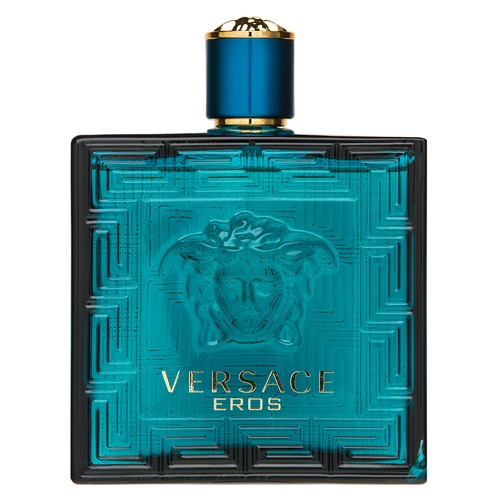 But with increasing age, Versace was not only interested in being a helper in his mother's workshop but wanted to create for himself and make himself famous. Therefore, he moved to Milan, which was the centre of fashion at the time and began to create his own clothing collection. He sold them to Italian fashion houses, who bought them with enthusiasm.
It wasn't until 1978 that he finally set up his own business and introduced his first clothing collection under his brand. Versace himself states that his motto is the slogan "Style only makes sense if it is your own!". And it is this motto that guides him during the preparation of collections that use blazing colours, expressive patterns and various previously unknown styles.
The first perfume Versace
The fame and popularity of the Italian jewel among fashion is increasing. Versace is not satisfied with the production of clothing collections and luxury fashion, so he also launches women's perfumes.
The first perfume that the brand launched was Versace GV Dona perfume. Since then, the brand has been adding to its offer more and more perfumes that gain a touch of luxury and enjoy high popularity. In the years to come, Versace is launching women's and men's perfumes, which are spreading to many countries around the world.
Way of the brand Versace in the 21st century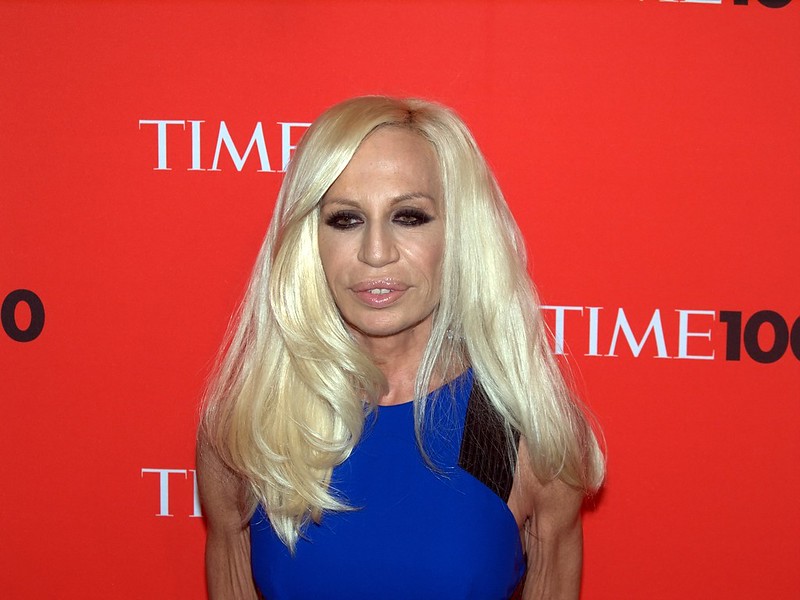 Versace felt tight with the environment of Milan, so he decided to move to Miami, a city that offered many other possibilities. During his time in Miami during the late 20th century, his fashion and fragrance became popular with many celebrities. Among them are Princess Diana, Elton John, Demi Moor and Madonna.
In 1997, Gianni Versace was tragically killed during a gunfight near his house and the brand he carefully led and built passes to his sister's hands. Sister Donatella Versace continues to develop and expand the Italian brand and designs her own collection that has captivated and praised many fashion critics in the fashion world.
In 2007, the brand revised its direction and changed its approach to designing new collections. So far, the collections have focused on rich, colourful prints and patterns, have been printed with jellyfish and underlined the luxury finish and sensuality. At the beginning of the 21st century, the brand focuses on elegant evening dresses, fragrances for every occasion, including evening events and social gatherings, and collections are increasingly reflecting the trend of using natural colours.
Donatella Versace also focuses on expanding the number of perfumes. Her perfumes are famous and popular, with bold, elegant and seductive fragrances, and enjoyed by women and men around the world.
Women's perfumes Versace
As already mentioned, the first women's perfume was marketed in the 1880s under the name of GV Dona. It gained popularity almost immediately. Many ladies have liked this gem among perfumes for daily wear and social events.
Women's perfumes Versace nowadays contain a combination of freshness, softness and sensuality. Often used are the scents of sensual sandalwood, cedar, musk, citrus, flowers, exotic tangerines or fine prickly pear. Fragrances feel tender, gentle, elegant, feminine, others provocative, promote passion, and awaken courage and desire to achieve something in women.
Versace Bright Crystal
Versace Bright Crystal is a gentle fruity floral perfume that was launched in 2006 by Albert Morillas. Since then, it has gained popularity among women of all ages, especially because of its soft, pure fragrance, but which retains the hallmark of femininity and sensuality. The heart of this jewel among the perfumes consists of peony, magnolia and lotus. The perfume is very pleasant and great for summer days or for soft, delicate and elegant dresses.
Versace Crystal Noir
Versace Crystal Noir is a women's perfume with a floral, oriental and spicy fragrance. Its tones will be appreciated especially during colder days or during major events. Designed by Antoine Lie, this women's perfume Versace was launched in 2004 and is popular with not only millions of women around the world, but also Donatella Versace herself. The heart of this perfume consists of delicate and tender peony, elegant gardenia and exotic orange flower. They are complemented by distinctive and spicy tones of cardamom, pepper and ginger and a base of sandalwood, musk and ambergris. All this creates a great and original very distinctive combination that you will surely love.
Versace Versense
Women's perfume Versace Versense is also a great choice for everyday wear. This eau de toilette is very fresh but at the same time does not deny feminine attraction and sensuality. The heart of this fragrance is cardamom, jasmine and lira, complemented by bergamot, tangerine, prickly pear, and a base of sandalwood, olive, cedar and musk. This combination awakens the senses of a woman, gives her a sense of luxury and tenderness and promotes her sensuality.
Versace Yellow Diamond Intense
In 2014, the women's perfume Versace Yellow Diamond Intense was also launched, inspired by the Mediterranean climate, aromas and tastes. It has a delicate citrus composition and excels in citrus and floral scents. It promotes a sense of femininity and sensuality and is great for wearing in the summer months.
Men's perfumes Versace
Men's perfumes Versace were launched shortly after the first women's perfume was launched. Perfume Versace is suitable for any modern man who likes softness and alluring in one. Perfumes Versace in men arouse determination and unprecedented strength.
They consist of subtle combinations of citrus, rosewood, sage, herbs, tarragon, musk and many other ingredients. Men's perfumes Versace offer woody fragrances, spicy fragrances, oriental and Arabic perfumes. In short, every man will find the one that will suit him the best.
Versace Pour Homme
Men's perfume Versace Pour Homme comes from the same author's work as Versace Bright Crystal. It was also designed by Alberto Morillas and was launched in 2008. Morillas was inspired by the delicate tones of Mediterranean fragrances and incorporated pleasant citrus tones, as well as bergamot or cedarwood. The perfume is pleasantly aromatic with citrus and sweetish tones and is suitable for daily wear and more important occasions.
Versace Eros
The younger sister of the scent is Versace Eros. This men's perfume was launched in 2006 and has soft fruity-floral tones. It also comes from the work of Albert Morillas and thanks to its soft and gentle tones it is perfect for wearing during the summer months. Along with the women's version of Bright Crystal, the men's perfume Versace Eros is one of the most famous and popular Versace perfumes.
Versace L'Homme
One of the oldest pieces of men's perfume is Versace L´Homme, which was launched in 1986 and became a fixed star of men's perfumes Versace. It has a timeless, spicy aroma that perfectly combines the sharpness of spices and mild sweet tones with undertones of herbs and citrus.