Types of gifts for men
Although it does not seem at first glance, the typology of birthday gifts for men is standardized and can be divided into categories of traditional and luxury gifts, with a particular group one chooses especially with regard to the gifted person. If a friend is a colleague at work, gifts are usually chosen from the first group, for a partner or a close family member from the second, especially if it is a round anniversary.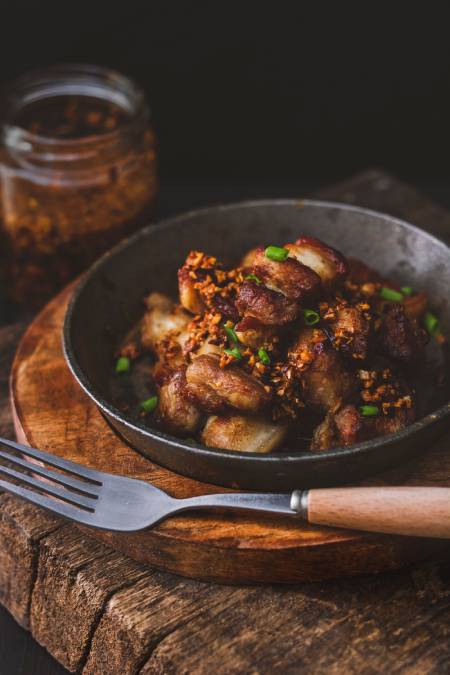 When deciding what to buy for a birthday, most people are guided by general criteria, which primarily include originality, as well as the need for or the amount of fun that a person will enjoy with a given type of gift. In addition to the standard gif, which is alcohol of some more expensive brands or clothing (printed shirt, underwear, etc.), eventually applies especially to vouchers for various types of activities - mostly experiences more or less adrenaline, sports equipment (if a man does a particular sport) or presents in some way related to food - whether it's a luxury dinner or just a slack of meat in a hundred ways.
For traditional types of birthday gifts, the effort is made either to meet the condition of originality or vice versa necessity or interest. Very often, however, this type of gift is either not used by men or postponed because it is associated with other actions that need to be performed - to ensure the deadline (if it is a voucher) and combine it with their own program, try clothes, or consult with a specialist. The problem of original gifts is that they can easily miss the genuine interest of the recipient. This is particularly true in connection with sports equipment that each man likes to choose himself and according to his own needs, requirements and parameters.
Luxury gifts are usually of a more universal character. Men use them mainly for special occasions, so it is guaranteed that they will eventually use them more than traditional gifts. Given the higher price, we can also assume a higher quality and durability that will ensure that the man enjoys the gift much longer.
Luxury gifts for men
If you choose a gift for a partner or close relative, there are four main categories among the luxury gifts, so you can't go wrong - men's cosmetics or perfumes, men's jewellery, and of course watches. How to choose the right ones?
Men's cosmetics
Skincare is no longer solely a feminine matter, although in this area, due to the use of decorative make-up, it still in a much wider product range. Men's cosmetics are divided into several other subcategories and include products that soften the skin on the face or different parts of the body, as well as hair cosmetics. The hair cosmetics subcategory includes products designed to treat the scalp. As a gift, it is possible to get a pleasantly scented shampoo or a set of shampoo and conditioner for a beautiful and rich mane of a particular quality, or gels and shaping foams if used by these men.
Men's perfumes
Fragrances for men (similar to fragrances for women) differ mainly by "power" and implicitly also by use at different times of the day. In this matter, two types of men's perfumes are distinguished - eau de toilette and cologne. Eau de Toilette has a finer intensity and is suitable for everyday wear, cologne has a much stronger fragrance and is suitable for special occasions. The men's perfume category is complemented by perfumed aftershave, which can be substitute eau de toilette in certain circumstances, it is necessary to select those that match skin type of men.
Men's jewellery
Men's jewellery is a separate category of birthday gifts. The assortment in this area has been growing especially in recent years when in addition to standard jewellery (chains, rings, cufflinks), specific jewellery are increasingly used. Unlike women's jewellery, men's jewellery is more massive, with a rougher surface and a simpler design overall. Branded bracelets of different materials are very popular, complementing clothes of a sportier character for everyday wear.
Men's watches
Watches are an ideal gift for men, especially if they are celebrating a round anniversary. Men's watches are offered in different designs, taking into account the purpose and activity in which they will be worn.
Choosing men's watches
If you decide to purchase a watch as a birthday present for your partner or relative, you should first know the occasion. The overall qualitative design of watches differs depending on whether they are worn on formal occasions, at work or during sports activities, and therefore whether they will be used frequently or only at special events. In this respect, men's watches can be divided into:
classic or fashionable - designed for casual work or daily errands. These watches have a more subtle design and usually combine materials such as metal, leather or glass. While wearing them, more strenuous physical activity is not expected, therefore, the strap may be composed of metal blocks or made of leather, which tend to degrade more rapidly under prolonged exposure to moisture. At the same time, they do not require significant resistance of the cover and the dial case, which is usually waterproof up to 5 atmospheres,
luxury - this type of men's watches usually has the same parameters as a classic (fashionable) watches, in terms of materials used for the strap and the solution of the dial face. The difference lies mainly in the design and implemented functions. Luxury watches are color-coded, have a more massive dial, and generally have a more pleasing and complex look,
sports - sports watch models focus primarily on providing advanced functionality and durability. Wearing this type of watch counts on greater physical exertion, and thus sweat and moisture. For this reason, materials that are less susceptible to damage and pleasant to the touch, such as rubber or polymer resin and solid plastics, are also preferred. Both the strap and the case for the dial are made of flexible polymers, fragile and hard plastics are used in the production of the watch glass. The required waterproofness for men's sports watches is up to 20 atmospheres.
For each of the above categories, it is possible to choose the appropriate type in the men's watches Casio range. Although the brand's portfolio includes both luxury and classic watches (such as the Lineage or Classic series), the main category of the product portfolio is represented by sports watches. So if your partner or relative is sporty, watches Casio are ideal as a birthday present. If we are talking about a boy or a younger man, you can choose one of the designs of the Youth range, for older men are specially designed G-shock watch with a classic sports look.