It takes quality shampoo, conditioner and mask
Frequent temperature changing during the transition from a warm room to a frosty street, central heating and insufficient drinking regime dry the hair, fray the ends and overall their condition is poor. If you read our article Haircare in winter - what products to use?, your winter hair care is not neglected. Here are some tips on how to prepare your hair for the spring sunshine.
1. Stop stressing and maintain a healthy lifestyle
Hair quality is influenced not only by the environment in which you move but also by your lifestyle. They do not benefit from smoking, lack of vitamins A, C and E and excessive stress. To make your hair soft and shiny in spring, you should start adjusting your diet and include more dark green vegetables, pulses, nuts, sea fish, eggs, milk and citrus in your diet. Physical activity helps you break down stress in your free time. Go jogging or take your dog for a walk. You will both be happy and your hair will thank you, especially if you then provide them with appropriate care.
2. Caring shampoos give the hair the missing energy and shine
With a change to a healthy lifestyle, you can help improve your hair condition with cosmetics. It does not mean that you throw away the hats because even the frost does not help hair roots. Although the headgear causes hair to become more ointment, it is important. Take care of your hair in the form of more frequent washing with a suitable shampoo. Try Matrix Total Results Moisture Me Rich shampoo for dry hair. Thanks to the glycerin content, it softens and moisturizes the hair intensively.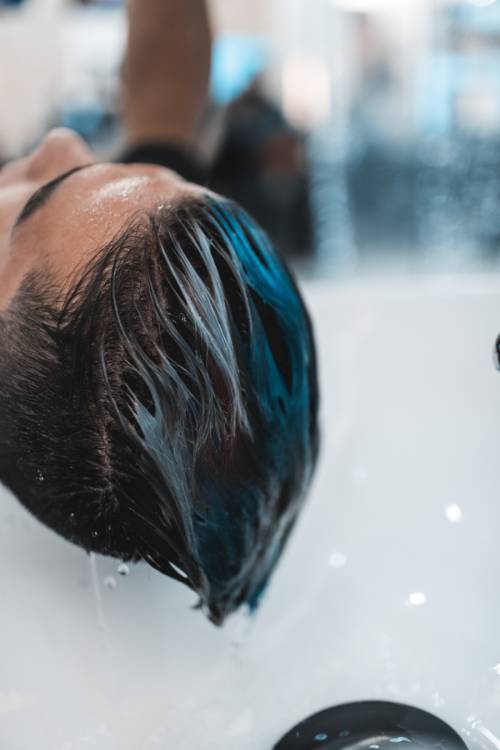 Goldwell Dualsenses Scalp Specialist Deep-Cleansing is a shampoo for all hair types that cleans them in depth. It is designed exclusively for women. Treat your curly hair with a special Goldwell Dualsenses Curly Twist Hydrating Shampoo to nourish and provide much-needed energy.
If you are used to washing your hair every day, choose shampoos for everyday use. They are specially designed to avoid frequent damage to hair and scalp.
3. The right choice of conditioner is also important
The function of the shampoo is to cleanse the hair of dirt that adheres to it during the day. That means dust from the air, remnants of styling products, grease and dead cells. On the other hand, the conditioner should protect and beautify the hair. It can even do it instantly, so you don't have to leave it on for a long time. Protects the hair from the destructive effect of the towel, which can still damp hair and damage their surface. You should choose a conditioner according to your hair type - dyed, damaged, dry, long, blond or coarse.
Blondes will find their conditioner in Matrix Total Results Hello Blondie Conditioner. It contains chamomile, which has a lightening and soothing effect, and panthenol, which gives a radiant shine. The conditioner forms a protective film on the surface of the hair, protecting it from disrupting its structure.
Women with fine hair often struggle with their hairstyle looking too lank. How about lifting the hair from the roots with Matrix Total Results High Amplify Conditioner? It does not burden the hair, it also nourishes and gives them volume.
Damaged and dry hair deserves proper care that you can afford them after washing your hair using the Tigi Bed Head Urban Antidotes Recovery Conditioner to nourish and hydrate your hair.
4. Do not forget to treat your hair with a caring mask
Using a conditioner is a necessity to comb your hair well and protect it from damage to its surface, but it is more important to wear a hair mask regularly. It nourishes the hair in depth, provides vitamins and supports their growth. The mask becomes an essential part of hair care.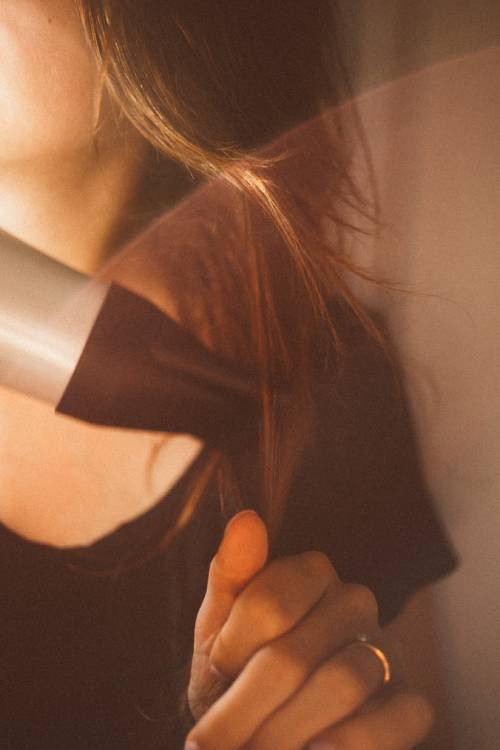 How is the mask used? The mask should be applied at least once or twice a week immediately after washing the hair and partially drying it in a towel. In this case, the conditioner is put at the end. Wrap the hair with the mask applied for better effect in a microtone bag and towel and leave for about half an hour. Then rinse the mask thoroughly and apply a conditioner. Furthermore, the hair is treated normally.
Drugstores offer masks for different types of hair. Popular is Wella Professionals Oil Reflections Luminous Reboost Mask, a mask for all hair types, which firms and gives shine. Sometimes hair is constantly damaged by constant blow-drying, dyeing, ironing and styling. For them, the mask L´Oréal Professionnel Expert Absolut Repair Gold Quinoa series, which can cope with their problem. It is important that the mask is used regularly to improve hair quality.
5. Trim your hair regularly
Even the highest quality hair care will not guarantee that they will be beautiful, shiny and rich. It also wants to go to the hairdresser and have the hairstyle adjusted. For long hair, at least trim your hair tips to keep them from fraying and treat them with Matrix Total Results So Long Damage Strength, specially designed for long hair.
To make your hair fit, shiny and healthy in spring, rinse them with a decoction of chamomile or nettles after washing. It is a tried-and-tested home-made recipe that our grandmothers have already used, as they did not have the choice of hair cosmetics as we do now. Do you know how to prepare it? Put 1 handful of dried chamomile or nettle per 1 litre of boiling water and leave to infuse for a quarter of an hour. Do not apply the hair decoction until the temperature is the same as the humans body. Do not forget to massage the scalp as well.