Types of sports for regular exercise
The spring season is ideal for starting regular sports. On the one hand, the body is wrapped more fat during the winter months (not only because it is the highlight of Christmas holidays) due to efforts to better maintain heat in bad weather, and at the same time, we tend to restrict movement. With the first warm days, the sun attracts more out and pursuing sports activities that stretch the entire body and get rid of excess kilograms is the optimal way to spend time.
If you decide to do sports regularly, it is a good idea to plan your time so that you can spend at least an hour or two a week. The choice of a particular activity depends primarily on the individual's preferences. Most often people do:
Jogging
Running is especially advantageous because it does not need any special equipment or special areas. You can run practically anywhere. If you live in the city, the ideal place is a park or less busy streets, outside the dense urban development you can run in the woods, field roads, etc. At the same time, you can go at any time of day - running is practically limited by nothing but your time and taste.
Cycling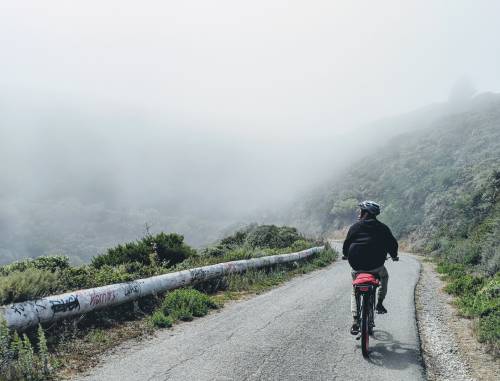 Cycling is a pleasant pastime, where you relax your brain and burn a lot of calories. Unlike running, however, it is better to start cycling only on drier and warmer days. The limit is not only the weather but also the overall space - cycling as a sporting activity requires planning routes so that it is possible to maintain the pace and there is no increased risk of injury.
Swimming
If you're more of a water type, it's better to start swimming regularly. Outside the summer months, however, swimming is considerably reduced. Indoor swimming pools (unless you have your own) are mostly found only in larger cities. In addition, the operators provide indoor swimming pools as water sports facilities for registered clubs (water polo, aquabel, competitive swimming training, etc.), so it is good to choose a swimming pool that is always open to the public at your desired time.
Bodybuilding and fitness
Very popular sports activities are indoor exercises, which are offered by the fitness centre, whether it is a workout on different machines individually or with a trainer, or group lessons (pilates, fitness training, etc.) led by an instructor. The range of fitness centres is varied and practically everyone can choose between beginner and advanced. The advantage of fitness centres is mainly related to the possibility of guided exercises and professional consultations, which comprehensively help in achieving the target goal.
How to exercise effectively
Of course, the list of sports activities that can be done regularly is not complete. It is also possible to practice in the comfort of your home, either with a set of exercises of a particular type (yoga, pilates, callanetics, etc.) or just in your normal homework. Many people who really decide to enrich their lifestyle with sporting activities usually combine different types to achieve minimal physical activity per selected unit of time.
The main parameter (in addition to the type of exercise) is the time spent in the activity. For stabilization and subsequent improvement of fitness, it is good to constantly move the time limit of the exercise and measure the exact time during which they are performed. Ie. for example, when running, it is advisable to determine the total distance of one running cycle and to continually reduce the time for which the defined section is overcome. Measurement of time and performance parameters is an integral part of the training if it is to be effective and lead to continuous performance improvement, and thus implicitly to overall fitness.
Performance assessment
The easiest way to perform exercise performance measurements is to link its basic physical component to a time parameter. In addition to distance (jogging, cycling), it can also be the number of exercises (strengthening, fitness) or simply the time spent exercising. Because the body is very sweating and warming up during sports activities, it is good to buy really good sports watch for these needs, which are material adapted to the purpose and at the same time have high resistance especially to moisture and water.
A specific feature of the sports watch is the choice of more durable materials - it is mainly a pleasant and waterproof design of the strap and then a stronger cover of the dial, sealed against the penetration of sweat and moisture in difficult pressure conditions. Casio sports watches offer a wide range of options in this regard, both in the men's and women's watches. Women's sports watches are usually in shape and conceptually corresponding to the difficulty of sports and are produced in various colour variants. The design of the sports watch for women is simple, the materials used to make them eliminate metal parts - especially the strap is made of soft and waterproof resin.
Men's sports watches are usually made in a special design that is simple and practical. Compared to women's models, men's sports watches are designed to be more durable - in addition to a strap, a watch case is made of soft and waterproof material, and the dial glass achieves a higher impact resistance. The total water tightness can range up to about 20 atmospheres - for example, the G-shock watch collection.