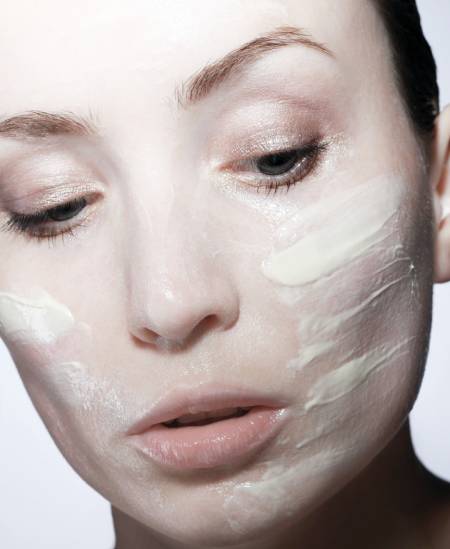 Removing makeup and other products can be done in several ways, but it is ideal to proceed gently - without the use of aggressive aids, which can in the long term, rather harm the skin. Make-up removal should be carried out in two basic steps, namely surface and deep cleaning, ie. in the removal of the applied products and then the cleaning of residual impurities in the pores, followed by further skin treatment.
Make-up removers
There are several types of make-up remedies that differ primarily in texture - you can meet with make-up oils, gels, lotions, foams, or waters. Each of these products has its own specificities and corresponding method of application, including additional care after use:
Balms - are applied after foaming on the skin directly by hand and used in a similar way as soap. After a massage, they are removed by rinsing. It is a mixture of oils that act on the skin due to heating, so it is better to first wipe them gradually with a tissue soaked in warm water and then rinse with cold to close the pores.
Oils - are used in a similar way to balms because they work on a similar principle. Make-up oil needs to be warmed in the palms and then massaged into the skin. It is removed with warm water and then rinsed with cold water.
Milk - they are generally more gentle, applied to the skin with a cotton swab, which gently massages the face. After a thorough cleaning, it is then wiped off with a dry tissue or cotton wool. Since make-up lotions are not directly adapted for skin cleansing, it is advisable to combine them with other products, preferably with micellar water, cleansing gel or soap.
Foams - thanks to their structure, they penetrate into the pores and bring further impurities, dust and excess sebum to the surface during removal. While they are effective alone, it is better to combine them with any of the above.
Water - micellar cleansing water has become popular especially in the last decade. It is mainly used for sensitive skin, but it is suitable for all skin types. Its main advantage is that it does not require subsequent rinsing, so it can be used practically anywhere.
Cleansing water and its use
Cleansing water is used primarily as a separate product for removing makeup and other beauty products. It is applied to the face with wipes or cotton swabs without prior rinsing. When cleaning, we should follow these principles:
Removing makeup always in the evening and cleaning twice a day - both in the evening and in the morning before applying makeup to remove dust and dirt deposited on the skin during sleep.
Choose water that matches the skin type to ensure it is thoroughly cleaned and does not irritate.
Apply gently - no need to scrub the skin.
Clean not only on the face but also on other problematic areas such as neck and décolletage.